Gold Level
Club Automation + CSI Spectrum
600 University Park Place, Suite 500
Birmingham, AL 35209
T: +1 205-441-2942
W: clubautomation.com
E: info@clubautomation.com
Twitter: @Clubautomation
Facebook: https://www.facebook.com/ClubAutomation/
Club Automation provides intuitive technology that's flexible to fit your needs. A best-in-class, all-in-one club management solution that combines an easy-to-use interface with a powerful back-end to efficiently manage all aspects of your operations.Built by club owners, for club owners - we power your business.
Matrix Fitness
1600 Landmark Drive
Cottage Grove, WI 53527
T: +1 608-839-1240
W: matrixfitness.com
E: ashley.haberman@johnsonfit.com
Twitter: @MatrixFitness
Facebook: https://www.facebook.com/matrixfitnessusa
Matrix is one of the most trusted and recognized brands in the industry, loved by members, owners, trainers and service people alike. Our forward-thinking designs redefine the exercise experience making every interaction with our equipment smarter, easier and more enjoyable.
Technogym
700 Route 46 East
Fairfield, NJ 07004
T: +1 201-414-0174
W: technogym.com
Twitter: @Technogym
Facebook: https://www.facebook.com/Technogym
Technogym is a leading supplier of technology, performance, and design driven products and services in the Wellness and Fitness industry. Technogym provides a complete range of cardio, strength and functional equipment alongside a digital cloud based platform allowing consumers to connect with their personal wellness experience anywhere, both on equipment and via mobile device when outdoors.
Silver Level
ABC Financial
8320 Highway 107
Sherwood, AR 72120
T: +1 501-515-5000
W: abcfinancial.com
E: info@abcfinancial.com
Twitter: @abcfinancial
Facebook: https://www.facebook.com/abcfinancialservices
ABC Financial is a premier provider of technology and related financial services for the health and fitness industry, renown for exceptional client service for clubs and their members. The proven platform provides comprehensive club management and member engagement enabling owners and operators access to actionable insight to efficiently manage employees, members, resources, sales and drive improved member experience. Supplemented by a robust partner ecosystem, we power each club's unique operating model.
Gympass
160 Varick
New York, NY 10013
T: +1 844-478-4744
W: gympass.com
E: gyms-relationship@gympass.com
Facebook: https://www.facebook.com/gympassUS
Gympass attracts new, untapped users to fitness facilities by partnering with corporations to empower employees to become active and engaged. Across 14 countries, our team of 900 employees form long-term corporate relationships delivering continual traffic to clubs year after year.
Mariana Tek
1717 K Street, Suite 100
Washington, DC 20006
W: marinatek.com
E: sales@marinatek.com
Twitter: @marina_tek
Facebook: https://www.facebook.com/MarianaTek/
Mariana Tek offers a leading enterprise-class business management platform designed specifically for the boutique fitness industry. The product suite features best-in-class customer experiences; innovative revenue-generating features; and API's and developer tools that enable clients and partners to realize their creative visions.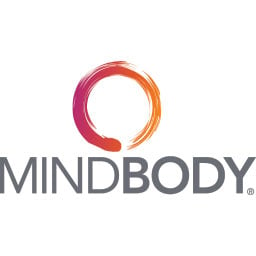 MINDBODY, Inc./FitMetrix
4051 Broad Street, Suite 220
San Luis Obispo, CA 93401
T: +1 877-755-4279
W: mindbodyonline.com
E: sales@mindbodyonline.com
Twitter: @askMINDBODY
Facebook: https://www.facebook.com/mindbodyinc
MINDBODY software is on a mission to connect the world to wellness. Providing automated tools for marketing, scheduling, point of sale, payroll and more, we help health and wellness businesses like you run and grow.
Myzone Ltd.
5th Floor, Market Square House,St James St
Nottingham, Nottinghamshire NG1 6FG United Kingdom
T: +44 115 777 3333
W: myzone.org
E: sales@myzone.org
Twitter: @MYZONEmoves

Myzone is a fitness industry's leading wearable and technology solution. Designed for clubs to deliver an unbeatable connected experience. Delivering a solution that makes members feel good about exercise.
MXM
123 Ohme Garden Road; Suite 2
Wenatchee, WA 98801
T: +1 509-888-5636
W: mxmetrics.com
E: info@mxmetrics.com
Twitter: @MXMetrics
Facebook: https://www.facebook.com/MXMetrics/?ref=br_rs
MXM utilizes some of the world's best customer experience management technology to help clubs understand the entire member journey and enable continuous improvement of your product and increased loyalty from your members. Improve the things that count and celebrate what members love!
Bronze Level
Balanced Body
5909 88th Street
Sacramento, CA 95828
T: +1 916-386-6257
W: pilates.com
E: chanin.cook@balancedbody.com
Twitter: @balanced_body
Facebook: https://www.facebook.com/balancedbodyinc
We believe movement changes lives. A leader in Integrated Movement, Balanced Body makes equipment, props and training tools for clubs to bring programming to life. Our professional continuing education - Integrated Movement Specialist certificate - upskills your trainers in anatomy and foundational movement so they can develop and deliver innovative 1:1 and group training for clients of all fitness levels.
Fitness Master
11419 Mathis Avenue, #200
Farmers Branch, TX 75234
T: +1 214-350-8884
W: fmiamerica.com
E: info@fmiamerica.com

FITNESS MASTER offers the full commercial STEELFLEX line of cardio and strength equipment. FMI has been in business since 2003.
Genavix
11 Lancaster Lane
Bedford, NH 03110
T: +1 800-532-6003
W: genavix.com
E: info@genavix.com
Twitter: @Genavix1
Facebook: https://www.facebook.com/Genavix
The GENAVIX HealthyCARE Network is a community and corporate wellness offering and solution. The HealthyCARE practice creates a significant profit center for fitness owners to hire and monetize health coaches, fitness trainers, and registered dietitians through health insurance reimbursements through face-to-face and direct pay virtual subscription services. The complexity of running a HIPAA compliant practice is managed by GENAVIX through its technology and practice management platform, allowing each member of the Network to focus on changing lives and growing their business. GENAVIX offers turnkey programming and service delivery for preventative and nutrition services in conjunction with fitness, behavior modification, and stress management. HealthyCARE assessment and intervention consultations are fully reimbursed through most commercial health insurance plans. If you're seeking to add nutrition counseling, diabetic prevention (DPP), or health coaching to your community offering, let GENAVIX show you how!
Helix
572 Freeport Street
Boston, MA 02122
T: +1 888-435-4926
W: helixco.com
E: sales@helixco.com
Twitter: @Helixco
Facebook: https://www.facebook.com/LateralTrainer
Helix invented lateral cardio, introducing the 1st machine taking cardio from single-plane to multi-plane movement. By working laterally AND front-to-back, Helix increases lower body and core muscle activation up to 55% vs. ellipticals, delivering superior results. Helix's latest models feature revolutionary 3-D motion, working in an unprecedented 3 dimensions simultaneously.
Les Mills International
363 W. Erie Street, Suite 200
Chicago, IL 60654
T: +1 312-783-9975
W: lesmills.com
E: business.insights@lesmills.com
Twitter: @LesMills
Facebook: https://www.facebook.com/lesmills
Les Mills has been leading the way in fitness programming for over 50 years, and the global business creates 20 group fitness and team training programmes that are refreshed quarterly. Every week, millions of people workout in 20,000 clubs across 110 countries with the help of 130,000 Les Mills instructors.
Motionsoft
1451 Rockville Pike, Suite 500
Rockville, MD 20817
T: +1 301-255-1800
W: motionsoft.net
E: sales@motionsoft.net
Twitter: @motionsoft
Facebook: https://www.facebook.com/motionsoft/
Motionsoft is a leading provider of membership management software and a host of services for the health and fitness industry. Our cloud-based platform makes it easy and efficient for operators to run their business top-to-bottom with our all-in-one solution. Our products and services are currently used in some of the best and most successful brands in fitness! We can help you and your team manage your members, run your billing, integrate with the latest third-party applications, and generate valuable reports on the health of your business. We even offer back office support, assistance with accounts receivable management and a full-service suite. Stop by our booth, visit us at www.Motionsoft.net or give us a call to learn more about how we can help with all of your business needs today.
Precor Incorporated
20031 142 nd Avenue NE
Woodinville, WA 98072
T: +1 425-486-9292
W: precor.com
E: karla.anderson@precor.com
Twitter: @precor
Facebook: https://www.facebook.com/PrecorIncorporated
Precor is collective of proven fitness experts whose industry expertise is validated by science, demonstrated by our history, and supported with evidence. We sweat the details so our customers don't have to. We innovate to develop smart solutions and create custom fitness experiences that solve real problems operators have. We help operators win by minimizing risk and shouldering complexities that allow our products and services to elegantly integrate into most any facility. At Precor, we don't just design products, we design experiences.
TrekCCM
1976 N. Woodruff Avenue; #4
Idaho Falls, ID 83401
T: +1 208-701-0200
W: trekccm.com
E: msteele@trekccm.com
Facebook: https://www.facebook.com/trekresults/
Trek is an extension of your club's staff as we contact and engage your prospects and members on a 1 to 1 basis. This conversation is initiated automatically by one of our live agents at Trek that nurtures the conversation and turns it into a revenue opportunity. It's actually quite simple and there isn't any implementation or training on the club side. Trek will assign a team with an account manager and communication specialists that will mature leads to memberships, keep your class schedules full, trainers active, payment information updated, and keep your member community engaged in your club.
TRUE
865 Hoff Road
O'Fallon, MO 63366
T: +1 888-521-4960
W: truefitness.com
E: info@truefitness.com
Twitter: @TRUEfitnesstech
Facebook: https://www.facebook.com/truefitnesstechnology
TRUE has been building relationships and equipment with integrity since 1981. TRUE's heritage continues to be about building strong relationships while designing, building, and servicing premium equipment. Learn how the unique mix of expertise, responsive service and superior build quality can strengthen your business and experience what makes TRUE your trusted partner in fitness before, during and after the sale. To learn more visit truefitness.com.
Twin Oaks Software
1463 Berlin Parkway
Berlin, CT 06037
T: +1 860-829-6000
W: healthclubsoftware.com
E: coat@tosd.com
Twitter: @TwinOaksSoftware
Facebook: https://wwwTwinOaksSoftware
Twin Oaks offers comprehensive, user-friendly Cloud based web software that makes day to day operations easy to navigate. It has every resource to register new members, prospects, offers electronic agreements, a built in CRM, Online Joining, a full Point of Sale system, and all billing functionality. It utilizes intelligent and intuitive programming for key features and benefits, 24/7/365 door access control, email blast capabilities, automated management reports, and numerous other important items. In addition, it is all backed with superb customer service, support, and industry leading credit card rates, translating directly to more revenue and profits for club operators. Talk to Twin Oaks, and learn why they've been an industry leader for 28+ years, have a strong reputation, and resume of success.
UPshow
162 Franklin Street, Suite 300
Chicago, IL 60606
T: +1 855-787-7469
W: upshow.tv
E: info@upshow.tv
Twitter: @upshowtv
Facebook: https://www.facebook.com/upshowTV
UPshow is an all-in-one consumer engagement platform built to drive the outcomes that matter most to your business. One small plug-and-play device transforms your club's TVs into powerful marketing and entertainment assets that drive revenue, new member referrals, and more.
Wexer
8 Devonshire Square
London, London EC2M 4PL United Kingdom
T: +1 917-300-0673
W: wexer.com
E: info@wexer.com
Twitter: @wexervirtual
Facebook: https://www.facebook.com/wexervirtual
As a digital fitness market leader, our mission at Wexer is to make world-class exercise accessible to more people by harnessing the power of technology, while simultaneously ensuring traditional facilities remain at the very heart of the fitness experience. Our technology creates a bridge between the digital and physical worlds, enhancing the customer journey by delivering a seamless, premium exercise experience that meets their needs wherever they may be – in your facilities or elsewhere.
Supporter Level
305 Fitness
18 W 8th Street
New York, NY 10011
T: +1 859-327-1685
W: 305Fitness.com
E: info@305fitness.com
Facebook: https://www.facebook.com/305Fitness/
Deemed "rave meets workout," 305 Fitness is a non-stop dance cardio workout with live DJ curated music and rhythmic light show. 305 offers a multi-sensory experience, bringing to life a night out - all while burning over 800 calories per class. Located in NYC, LA, DC, Boston, Chicago, San Francisco, and has hundreds of certified instructors worldwide.
Active Management
P.O. Box 583
Beecroft, New South Wales 02119 Australia
T: +61 499088623
W: FitnessBusinessPodcast.com
E: jt@activemgmt.com.au
Twitter: @fitbizpodcast
Facebook: https://www.facebook.com/fitnessbusinesspodcast
The Fitness Business Podcast interviews best selling authors, experienced coaches and industry experts. Since launching in 2015, over 260 shows have now been published with 470,000+ downloads. Listen to the #1 fitness business podcast on any podcast player or at www.FitnessBusinessPodcast.com
Aktiv Solutions
1730 Berkeley Street
Santa Monica, CA 90404
T: +1 310-559-9949
W: aktivsolutions.com
E: info@aktivsolutions.com
Twitter: @AktivSolutions
Facebook: https://www.facebook.com/aktivsolutions
At Aktiv, we amplify functional training spaces for health clubs, boutique studios, and fitness amenities alike. Our mission is to establish safe, functional, and revenue-generating spaces, while our clients deliver inspirational exercise experiences.Integrating the principles of functional fitness with the technical expertise of functional design is our calling. Our premium training tools power today's most sought after workouts.
American Council on Exercise
4851 Paramount Drive
San Diego, CA 92123
T: +1 800-825-3636
W: acefitness.org
E: support@acefitness.org
Twitter: @ACEFitness
Facebook: https://www.facebook.com/ACEfitness
The American Council on Exercise is a nonprofit organization with global reach that works to improve physical-activity levels by certifying exercise professionals and health coaches, publishing original research, convening experts on physical activity and health, and advocating for policies to get people from all walks of life moving.
AV Now Fitness Sound
225 Technology Circle
Scotts Valley, CA 95066
T: +1 800-491-6874
W: avnow.com
E: sales@avnow.com
Twitter: @AVNowSound
Facebook: https://www.facebook.com/AVNowFitnessSound
AV Now provides complete audio-visual solutions tailored for the fitness industry. We specialize in Group Exercise Sound Systems, Sweat-proof Wireless Microphones, Aqua-Aerobic Sound Systems, All-In-One Portable Sound, Full Club Zone Sound, Video Displays and Effects Lighting. AV Now offers Free Sound Advice and Lifetime Technical Support on every item. Nationwide Installation available.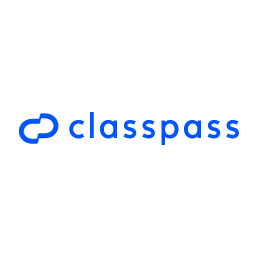 ClassPass
275 7th Avenue; 11th Floor
New York, NY 10001
T: +1 866-816-9055
W: partners.classpass.com
E: info@partnerships.classpass.com
Twitter: @classpass
Facebook: https://www.facebook.com/classpasspartners/
ClassPass is one of the leading global fitness aggregators, and committed to helping the fitness industry to thrive. ClassPass aids ​first-time studio owners, emerging fitness chains and known boutique brands ​in gaining real-time feedback, increasing visibility, and maximizing the revenue they generate on their excess capacity.
ClubOs
1818 Market Street, STE 930
Philadelphia, PA 19103
T: +1 817-899-8490
W: club-os.com
E: hello@club-os.com
Twitter: @ClubOS
Facebook: https://www.facebook.com/ClubOS1
Club OS is the leading sales, retention, and training management solution for fitness centers, providing an innovative platform to convert leads, retain customers, and manage personal and group training. Developed specifically for fitness businesses, the software includes prospecting tools and marketing automation along with training sales, scheduling, and commission tracking.
eGym
2350 Frontier Avenue
Boulder, CO 80301
T: +1 720-900-2526
W: egym.com/en
E: ihrsa@egym.com
Twitter: @EGYM_USA
Facebook: https://www.facebook.com/EGYMUSA/
eGym provides gyms with state-of-the-art technology and modern training concepts that motivate members. We combine gamification with connected mobile apps and hardware to keep workouts entertaining, reduce the risk of injury, and enable members to monitor improvements in real-time. We make the gym work for everyone.
Freemotion Fitness
1500 South 1000 W
Logan, UT 8321
T: +1 435-786-2900
W: freemotionfitness.com
E: sales@freemotionfitness.com
Twitter: @FreemotionFit
Facebook: https://www.facebook.com/FreemotionFitness
Freemotion makes modern fitness machines for people who want to live their best version of life. Constantly building off our history of innovation, Freemotion is creating the future of fitness with intelligent technology, strong construction, and design that changes how we all think about working out.
HydroMassage
15395 Roosevelt Boulevard
Clearwater, FL 33760
T: +1 727-536-5566
W: hydromassage.com
E: info@hydromassage.com
Twitter: @hydromassage
Facebook: https://www.facebook.com/HydroMassage
HydroMassage Beds and Lounges help boost premium membership sales and attract new members with an alternative form of massage. These innovative amenities feel great on sore muscles after a strenuous workout. Available now, the 2019 HydroMassage Lounge 440X is the most advanced water massage technology ever produced by our company. Recovery never felt this good!
Hyperwear
2120 Denton Drive, Suite 101
Austin, TX 78758
T: +1 512-996-0808
W: hyperwear.com
E: info@hyperwear.com
Twitter: @Hyperwear
Facebook: https://www.facebook.com/hyperwear
Hyperwear is a leader in functional fitness innovation while providing superior customer service. Our inventions include the Hyper Vest series of weight vests, safe and versatile SandBell & SteelBell free weights, SoftBell adjustable weight system, and the recently launched Hyper Rope battle rope.
Infinity Woven Products, LLC
4031 Ross Clark Circle
Dothan, AL 36303
T: +1 706-529-2241
W: infinitylwv.com
E: info@infinitylwv.com
Twitter: @infinitylwv
Facebook: https://www.facebook.com/infinitylwv/
Infinity's dynamic and durable woven vinyl flooring provides a fashionable surface that withstands wear, tear, sweat, and spills. It is the perfect hybrid between a hard surface and soft surface floor covering. Infinity flooring can be used in weight rooms, yoga studios, locker rooms and near pools.
Intenza Fitness North America LLC
9825 Willows Road,NE; Suite 100
Redmond, WA 98052
T: +1 425-558-4768
W: intenzafitness.com
E: eleanorjaynebrowne@intenzafitness.com
Twitter: @intenzafitness
Facebook: https://www.facebook.com/intenzafitness
Intenza pioneers change in the fitness industry by designing and building its user—centric award—winning line of commercial cardio products in a socially responsible manner to minimize carbon footprint. All Intenza products are built in an environmentally sustainable, energy efficient manufacturing plant ,using solar energy. Driven by innovation and inspired by technology, we aim to create a world where people live better, longer and healthier lives. The Intenza vision is to offer sustainable health solutions which celebrate the power of holistic health. Mind, body and soul.
Iron Grip Barbell
4012 W. Garry Avenue
Santa Ana, CA 92704
T: +1 714-850-6900
W: irongrip.com
E: info@irongrip.com
Twitter: @Iron_Grip
Facebook: https://www.facebook.com/irongripbarbellcompany/
Founded in 1993, Iron Grip Barbell Company is one of the largest providers of commercial free weight equipment worldwide. We build our heavy-duty dumbbells, barbells, weight plates, and Olympic bars exclusively in the US to survive the toughest workouts. Rely on Iron Grip for cutting-edge innovation and long-lasting performance.
Keiser
2470 South Cherry Avenue
Fresno, CA 93760
T: +1 559-256-8000
W: keiser.com
E: info@keiser.com
Twitter: @keiserfitness
Facebook: https://www.facebook.com/KeiserFitness
Keiser is never satisfied with the status quo and strives to push the limits of fitness science. By beginning the design process with the human body rather than the limits of current technology, Keiser develops science backed solutions that break the widely accepted industry conventions to elevate human performance.
Lumen
P.O. Box 225
New City, NY 10956
T: +1 917-690-4385
W: lumen.me
E: dana@lumen.me
Facebook: https://www.facebook.com/Lumen.me
Lumen is a company dedicated to improving the world's metabolic health and quality of life. The Lumen technology is a device and app that empowers people to make smarter decisions about their nutrition by revealing new metrics about their metabolism and a system to keep them accountable and winning.
Merrithew
2200 Yonge Stret, Suite 500
Toronto, Ontario M4S 2C6 Canada
T: +1 800-910-0001
W: merrithew.com
E: equipment@merrithew.com
Twitter: @STOTTPILATES

Merrithew - A Leader in Mindful Movement - is a global leader in mind-body education and equipment motivating people of all ages and life stages to lead healthier lives. Merrithew has trained 50,000 professionals in over 100 countries in STOTT PILATES, ZEN_GA, Total Barre, CORE Athletic Conditioning and Performance Training and Halo Training.
MYE Fitness Technologies
28460 Westinghouse Place
Santa Clarita, CA 91355
T: +1 661-964-0217
F: +1 661-977-9487
W: MyeFitness.com
Twitter: @MyeFitness
Facebook: https://www.facebook.com/FitnessEntertainment/
MYE is one of the most trusted providers of AppAudio TV Audio App, Cardio Machine TVs, TV Audio Receivers & Transmitters, CableSAT Channel Changer and Body Composition Analyzers. MYE TV and audio technology is featured in leading cardio brands including Cybex, Life Fitness, Matrix, Precor, Star Trac, Stairmaster, Octane, SportsArt, Nautilus and Freemotion.
NASM/AFAA
355 E.Germann Road, Suite 201
Gilbert, AZ 85297
T: +1 800-460-6276
W: nasm.org | afaa.com
E: nasmcares@nasm.org
Twitter: @NASM | @afaa_fit
Facebook: https://www.facebook.com/personaltrainers | https://www.facebook.com/afaa.fit
The National Academy of Sports Medicine (NASM) and the Athletics and Fitness Association of America (AFAA) have joined forces. Together we are shaping the future of fitness certification and education, with a common vision, passion and purpose, elevating fitness professionals and defining what it means to be the best. the best.
Polar
15 Grumman road West; Suite 1200
Bethpage, NY 11714
T: +1 516-364-0400
W: polar.com/us-en
E: customer.service.usa@polar.com
Twitter: @polarglobal
Facebook: https://www.facebook.com/polarglobal
For over 40 years, Polar has been the innovator of sports technology, helping athletes achieve peak performance. Polar began with heart rate monitoring but has since expanded into multiple training solutions for elite athletes, coaches and active fitness enthusiasts. Polar remains the trusted performance partner due to our accuracy, reliability and superior experience.
POUND Fitness
2984 Allesandro Street, Unit 100
Los Angeles, CA 90039
T: +1 310-717-1453
W: poundfit.com
E: info@poundfit.com
Twitter: @POUNDfit
Facebook: https://www.facebook.com/PoundFit/
Turning workouts into fitness concerts and music into movement, POUND uses Ripstix: lightly weighted exercise drumsticks, to transform drumming into a sweat dripping, full body workout. Participants let loose, rock out and get lost in the music as they combine cardio, conditioning, and strength training with pilates-inspired movements.
SportsArt
8217 44th Ave. W, Suite A
Mukilteo, WA 98725
T: +1 800-709-1400
W: gosportsart.com
E: info@sportsart.com
Twitter: @GoSportsArt
Facebook: https://www.facebook.com/GoSportsArt
Movement is energy. As a green fitness company, SportsArt harnesses the energy of human movement to make the planet more sustainable — one workout at a time. Our mission is to advance fitness industry standards by being one of the most creative and eco-friendly manufacturers of premium quality fitness equipment.
Theragun
2803 Colorado Avenue
Santa Monica, CA 90404
T: +1 562-537-2972
W: theragun.com
E: events@theragun.com
Twitter: @Theragun
Facebook: https://facebook.com//Theragun
Our mission is to help people feel better naturally using advanced technology to create wellness solutions supported by science and research.
Total Gym
5225 Avenida Encinas, Suite c
Carlsbad, CA 92008
T: +1 858-764-0061
W: totalgym.com
E: amelendez@totalgym.com
Facebook: https://www.facebook.com/TotalGym/
Total Gym is one of the world's leading privately-held manufacturers of functional and bodyweight training equipment for fitness professionals, athletic trainers, and rehabilitation specialists. With dedicated lines for home, commercial, and physical therapy use, each piece of equipment has been painstakingly crafted to maximize space, efficiency, and results for every facility and use type.
Trainerize
1250 Homer Street
Vancouver, British Columbia V6B 1C6 Canada
T: +1 604-779-3076
W: trainerize.com
E: paula@trainerize.com
Twitter: @trainerize
Facebook: https://www.facebook.com/trainerize
Trainerize is leading technology innovation by creating a connected and digital experience for fitness club members and digitizing the world of personal training. Through its proprietary software and mobile app, Trainerize is empowering 80,000 fitness businesses worldwide to further reach, engage, and motivate people through technology.
TuffStuff Fitness International Inc.
13971 Norton Avenue
Chino, CA 91710
T: +1 909-629-1600
W: tuffstuffitness.com
E: info@tuffstuff.net
Twitter: @TuffstuffIntl
Facebook: https://www.facebook.com/Tuffstuff-Fitness-International
Since 1971 TuffStuff Fitness International has focused on the design and development of one of the highest quality commercial strength equipment lines.
As numerous fads have come and gone, TuffStuff remains because of the commitment to quality materials and designs that deliver results. Whether outfitting the world's finest health clubs with custom-branded Proformance Plus equipment, or schools and professional teams with our Pro-XL Racks, all of TuffStuff's commercial products emphasize the highest standard of craftsmanship with bio-mechanically sound movement and enduring reliability.
VersaClimber
1411 East Wilshire Avenue
Santa Ana, CA 92705
T: +1 714-850-9716
W: versaclimber.com
E: info@versaclimber.com
Twitter: @versaclimber
Facebook: https://www.facebook.com/versaclimber/
A 39 year American made tradition of building the world's first total body cardio climber - VersaClimber. We take pride in making cardio equipment that is durable, tough and built to last. Come see why VersaClimber group training is taking fitness studios to the next level.
Virtuagym
Amstelplein 6-38
Amsterdam, 1096 BC Netherlands
T: +1 415-675-1469
W: business.virtuagym.com
E: sales@virtuagym.com
Twitter: @virtuagym
Facebook: https://www.facebook.com/virtuagym
Virtuagym is a leading software solution for coaching & member engagement. With best-in-class mobile apps and web platform, Virtuagym offers health clubs and studios all the tools they need to boost retention and revenue - from exercise and nutrition guidance to scheduling to an online community. The system connects with leading third-party hardware and software providers, enabling operators to connect their entire business to one online environment. Virtuagym is trusted by over 15 million consumers and 6,000+ businesses worldwide.
WaterRower
560 Metacom Avenue
Warren, RI 02885
T: +1 401-247-7742
W: waterrower.com
E: sales@waterrower.com
Twitter: @WaterRower
Facebook: https://www.facebook.com/WaterRower
Check out the WaterRower group-x experience at IHRSA 2020! CANFITPRO and IDEA World Presenter of the Year, Sgt. Ken and our team will help get your heart pumping during our WaterRower Crew Conditioning class; afterwards, connect with the us to discuss how you can bring our industry-leading education and rowing machines to your club with an all-inclusive launch package.
Welld Health
455 Second Street, SE; Suite 300
Charlottesville, VA 22902
T: +1 855-935-5353
W: welldhealth.com
E: info@welldhealth.com
Twitter: @Welld_Health

Welld makes managing health programs in a fitness club setting simple and easy. We won't replace your check-in system, but we will integrate with it to securely store all of your members' health records. Welld has all of the workflows to run smooth, professional healthy living programs, including person centered plans, program protocols, and health outcomes reporting. Your members can integrate their wearables and track their own progress, and your staff will love the straightforward screens. Best of all, we'll simplify your claims processes to make life easier.
Zumba Fitness LLC
800 Silks Run Road, Suite 2310
Hallandale, FL 33009
T: +1 954-526-7979
W: zumba.com
E: info@zumba.com
Twitter: @zumba
Facebook: https://www.facebook.com/zumba
180 Countries... 15 Million People... 200,000 Locations
The perfect combo of fun and fitness has made Zumba classes a world-wide phenomenon. The class that started the dance-fitness revolution and changed the way we look at a "workout" forever. Specialties include Zumba Gold, Zumba Kids/Kids Jr, Aqua Zumba, Zumba Step, Zumba Sentao, Zumba Toning and Zumbini.