Platinum Plus Level Sponsor
Keiser Corporation
2470 South Cherry Avenue
Fresno, CA 93706 USA
T: +1 559-256-8000
F: +1 559-256-8100
W: keiser.com
E: alastair@keiser.com
Twitter: @KeiserFitness
Facebook: https://www.facebook.com/KeiserFitness
Keiser. Because…'Good Enough' Isn't.BETTER SCIENCE Keiser brings together the science of the human body with the principles of engineering to create human-centered machines that elevate performance for all who use them.BETTER RESULTS From elite athletes to active seniors, Keiser fitness equipment delivers superior results for any person desiring to improve their performance, whether on the field of play, on the job, or in everyday life.BETTER BUILT Keiser engineers industrial-strength cardio, strength and functional training equipment around the human body. They are built for hard use, delivering long-term functionality for both users and owners.
milon industries GmbH
An der Laugna 2
Emersacker, Bavaria 86494 Germany
T: +49 82939655050
W: milon.com
E: info@milon.com
Facebook: https://www.facebook.com/milontraining
For more than 40 years milon has been providing the simplest, safest and most effective training solutions to over 2500 facilities in 28 countries. As one of the leading manufacturers of electronically controlled circuit training systems, milon deliver a comprehensive and individual proposition by combining innovative hardware, engaging software and proven support services. Through the digital networking of your facilities and their interconnected training equipment, milon can identify the needs of your users in real time and enable your team to engage with all your members in a highly targeted and personalized manner. Milon can help you enjoy the benefits of centralized documentation to actively manage your business success and to optimize the training management of every single client. Discover milon at IHRSA Europe and 'Experience the Future'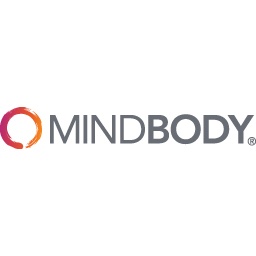 MINDBODY, Inc.
4051 Broad Street, Suite 220
San Luis Obispo, CA 93401 USA
T: +1 877-755-4279
W: mindbodyonline.com
E: sales@mindbodyonline.com
Twitter: @mindbodyonline
Facebook: https://www.facebook.com/mindbodyonline
MINDBODY software is designed for whatever the day brings. For the front desk, the trainers, and the clients, it makes everything easier. With scheduling, payments, marketing tools, and reports, MINDBODY helps you simplify the day, organize your work and set the stage for growth.
MYZONE
5th Floor Market Square House, St James Street
Nottingham, Nottinghamshire NG1 6FG United Kingdom
T: 01157773333
W: myzone.org
E: uk@myzone.org
Twitter: @myzonemoves
Facebook: https://www.facebook.com/myzonemoves
MYZONE is a wearable fitness tracker that shows and rewards EFFORT when you work out. It displays real time heart rate, calories and percentage of effort in 5 simple color coded zones in a group display or direct to your smartphone and automatically creates an online logbook for all your activity. One of the most `relevant' wearable technologies for the fitness industry, group classes become encouraging communities, personal training departments become meaningful and insightful and with challenges, personal goals, gamification and an online social community, users are motivated to sustain physical activity through a fun, engaging, and inclusive platform.MYZONE recently launched their FREE virtual group class platform integrated with feedback, FREE functional class creator enabling any club to offer SGT or boutique classes and a dedicated MZChat feature ideal for PT's and private and group member engagements.
Ojmar
Pol.Ind Lerun s/n
Elgoibar, Basque 20870 Spain
T: +34 943748484
F: +34 943748490
W: ojmar.com
E: lockerlocks@ojmar
Twitter: @Ojmar_Leisure

Being one of the leaders worldwide, OJMAR moves your locker-room up to the next level with the introduction of Nexo Nlx1; the first wireless on-line system for lockers.An elegant solution and superior technology that meets the most demanding requirements such as: Real Time Locker Monitoring; Data Management to improve your service and optimize your investment and Real Time Alarm.All the benefits of an on-line system now without wires.
Technogym SPA
Via Calcinaro, 2861
Cesena, 47521 ITALY
T: +39 0547 65 06 50
F: +39 0547 65 01 50
W: technogym.com
E: informazioni@technogym.com
Twitter: @technogym
Facebook: https://www.facebook.com/technogym
Founded in 1983, Technogym is a leading international supplier of technology and design driven products and services in the wellness and fitness industry. Technogym provides a complete range of cardio, strength and functional equipment, alongside a digital cloud based platform allowing consumers to connect with their personal wellness experience, both on the equipment and via mobile when outdoors. With over 2,000 employees and 14 branches globally, Technogym is present in over 100 countries. More than 65,000 wellness centers and 200,000 private homes in the world are equipped with Technogym. Technogym was the official supplier for the last 6 Olympic Games: Sydney 2000, Athens 2004, Turin 2006, Beijing 2008, London 2012 and Rio 2016.
Platinum Level Sponsor
Core Health & Fitness
4400 NE 77th Avenue, Suite 300
Vancouver, WA 98662 USA
T: +1 (360) 326-4090
W: corehandf.com
Twitter: @CoreHandF
Facebook: https://www.facebook.com/TeamCoreHF
Star Trac. StairMaster. Nautilus. Schwinn.Our founders were icons. Our products revolutionized workouts. Our insights have driven industries. Our people have helped millions build muscle, confidence and performance. We've been through a lot, and come out stronger. Today – together – we're keeping that heritage alive, and we're building on it.
eGym GmbH
2nd Floor Medius House, 2 Sheraton Street
London, W1F 8BH United Kingdom
T: +44 203 701 4267
W: egym.co.uk/business
E: sales@egym.co.uk
Twitter: @eGymUK
Facebook: https://www.facebook.com/eGymUK
The eGym solution is a cloud-connected system that combines intelligent software with the latest strength training equipment to support gym owners and provide a fully connected training experience for members. eGym was founded to create the gym for everyone, where every member can be successful, by achieving 3 core principles: fun, easy-to-use and motivating by data.
Financo
Pegasus House, 37-42 Sackville Street
London, W1S 3EH United Kingdom
T: +44 20 3700 9653
W: financo.com
E: ABuchalter@financo.com

Founded in 1971, we are a marketing-driven organization with flagship offices in London, New York and San Francisco. Many of our leaders have held senior executive positions at retail and consumer companies, giving us intimate insights and knowledge of the sector that cannot be found at a traditional investment bank. We combine our deep knowledge of the complex world of brands, products, real estate and management with our tenacity to provide companies with comprehensive, customized solutions and world-class execution. We cultivate a powerful network with key and emerging national and international players, which empowers us to pinpoint the optimal buy- or sell-side targets. Our agility enables us to adapt quickly to the needs, style and goals of each client. We drive success. We maximize value. We exceed expectations.
GANTNER Electronic GmbH
Montafonerstr. 8
Schruns, 6780 Austria
T: +43 555673784
W: gantner.com
E: info@gantner.com
Facebook: https://www.facebook.com/gantnerelectronic/
GANTNER Electronic is the market and technology leader in contactless access control, check-in, electronic wardrobe locking solutions and cashless payment applications for the global leisure industry. GANTNER supplies a multi-functional system from a single source, from SMART cards to readers and control devices and the hardware solutions for membership administration.
InBody Co., Ltd
54, Nonhyeon-ro 2-gil, Gangnam
Seoul, 06313 South Korea
T: +82 2 2182 8932
W: inbody.com
E: info@inbody.com
Twitter: @myinbody
Facebook: http://www.inbody.com/myinbody
InBody is a global leader in the body composition analysis industry with world class technological advancements.Today, InBody continues to spread the importance of knowing your body composition and has proven itself to be revolutionizing the field of body composition analysis and continues to help people all around the world see what they're made of.
Johnson Health Tech, Ltd.
No. 999, Sec 2, Dongda Road
Daya Dis, Taichung 42879 Taiwan
T: +886-4-25667100
W: johnsonfitness.com
E: sales@johnsonfitness.com
Facebook: htp:// www.facebook.com/MatrixFitness
Since our beginning in 1975, Johnson Health Tech (JHT) has specialized in the design, production and marketing of award-winning fitness equipment. In our 40 years of business, JHT has grown tremendously in the ever-evolving fitness market. Based in Taiwan, we are Asia's largest, the world's third largest and one of the industry's fastest growing fitness equipment manufacturers.Our brands have been sold across 60 countries and are marketed to the commercial, specialty and home-use markets. Our commitment to product innovation, superior value, and unmatched customer service has made JHT a leading provider of high-quality fitness equipment around the world.
Les Mills
22 Centre Street
Auckland, 1010 New Zealand
T: +64 9 366 9900
W: lesmills.com
E: info@lesmills.com
Les Mills is the creator of 20 fitness programs spanning weights-based exercise to cycling, dance, yoga, high-intensity interval training and children's physical activity. BODYPUMP, BODYCOMBAT, RPM and LES MILLS GRIT are examples of the LES MILLS programs available in 17,000 licensed clubs around the globe.
miha bodytec ems UK
14 Gower's Walk
London, E1 8PY United Kingdom
T: +44 208 068078 0
F: +44 208 068078 9
W: miha-bodytec.com
E: uk-info@miha-bodytec.com
Twitter: @mihabodytecGmbH

miha bodytec is a premium manufacturer who placed EMS training (whole-body electrostimulation) successfully in the fitness market. The operation is revolutionary: agonist and antagonist, as well as the deeper muscles are stimulated simultaneously by electrical impulses. As a result, specific muscle groups as well as the entire body can be trained carefully and effectively.
Perfect Gym Solutions, Inc.
Klimczaka 1
Warsaw, 02-797 POLAND
T: +48 668680000
W: perfectgym.com
E: sales@perfectgym.com
Facebook: https://www.facebook.com/PerfectGymSoftwareSolution/
Perfect Gym is a feature rich, high-tech software solution for fitness clubs, sports facilities and gyms which drives business owners around the world to reach their business excellence. Perfect Gym's success is the result of the entire team working together to ensure club owners and managers receive a precise and data driven product supporting their everyday management.
Polar Electro Oy
Professorintie 5
Kempele, 90440 Finland
W: polar.com
E: b2helpdesk@polar.com
Twitter: @polarglobal
Facebook: https://www.facebook.com/polarglobal
Polar is the leading pioneer in heart rate monitoring. With a proud heritage in innovative physiological and sports medical research, we cater to all levels of fitness by offering a comprehensive and award-winning product range including wearable sports devices, apps and online services.
Precor
Theta Building, Lyon Way City
Frimley, Surrey GU167ER United Kingdom
T: +44 (0)3334 149778
W: precor.com
E: precor.uk@precor.com
Twitter: @precor
Facebook: https://www.facebook.com/PrecorIncorporated
For over three decades Precor has designed and built premium fitness equipment, which has been chosen by health clubs, hotels, spas and individuals all over the world. Precor has driven fitness forwards with a passionate focus on ergonomic motion, proven science and superior engineering.
STRONG by Zumba
800 Silks Run Road, Suite 2310
Hallandale, FL 33009 USA
T: +1 954-526-7979
F: +1 954-925-3505
W: strongbyzumba.com
Facebook: http://www.facebook.com/strongbyzumba
STRONG by Zumba is a revolutionary high-intensity workout where every move is synced to a beat, pushing students harder to give it everything they've got, and then some. Using only body weight, STRONG by Zumba® tests students' strength and stamina in a powerful cardio and muscle-conditioning session in one, all led by music.The exclusive music in STRONG by Zumba was reverse-engineered so that every squat, every lunge, and every burpee are perfectly synced to the music. Thanks to partnerships with some of the best music producers in the world, including Timbaland, STRONG by Zumba features fast-paced rhythms like EDM, Hip-Hop, and Moombahton to get the students 100% focused on the moves instead of counting reps.Via SYNC, the STRONG by Zumba Network, instructors receive an unparalleled level of support, education, and ongoing content to keep their classes fresh and their students seeing results. STRONG by Zumba classes create a unique music + fitness experience that can't be found in any other program.
Uptivo
Via Volta, 98
Desio, Lombardy 20832 Italy
T: +39 0362 624104
W: thinkerly.com
E: info@thinkerly.com
Twitter: @uptivofit
Facebook: http:// www.facebook.com/uptivo
Uptivo helps fitness professionals make their clubs enjoyable and motivational. It provides accurate cardio frequency-based effort tracking to monitor both individual and group training sessions. Real-time monitoring makes workouts competitive, engaging and more effective. Thinkerly's digital platform Uptivo is compatible with Bluetooth Smart and ANT+ heart rate sensors.
Virtuagym
Herengracht 250
Amsterdam, Noord-Holland 1016BV Netherlands
T: +31(0)207165216
W: virtuagym.com/software
E: sales@virtuagym.com
Twitter: @virtuagym
Facebook: https://www.facebook.com/virtuagym
Virtuagym is an all-in-one software solution for fitness professionals and health clubs. The white-label system offers integrated tools for client coaching, communication and engagement, membership management, invoicing and payments, scheduling, and much more. Reduce hassle, and improve efficiency. Spend more time helping your clients and growing your business.
Wattbike Ltd.
Vermont House, Nottingham South and Wilford Industrial Estate
Nottingham, nottinghamshire NG11 7HQ United Kingdom
T: +44 115 945 5450
W: wattbike.com
E: info@wattbike.com
Twitter: @wattbike
Facebook: http;//www.facebook.com/wattbike
Since we started work on our pioneering indoor power trainer in 2000, we've been obsessed. Obsessed with perfectly replicating the sensation of riding on the road. Obsessed with generating one of the world's most accurate power, technique and performance data. Obsessed with creating the ultimate indoor cycling experience.
Wexer
1 Primrose Street
London, EX2A 2EX United Kingdom
T: +44 2036089994
W: wexer.com
E: info@wexer.com
Twitter: @wexervirtual
Facebook: https://www.facebook.com/wexervirtual
Our mission is simple. We want to make world-class exercise accessible to more people by providing a convenient and non-intimidating way to exercise through the use of technology. Wexer provides white label mobile solutions and virtual fitness; with installations in more than 35 countries. Wexer is a leading provider of virtual fitness worldwide.
Gold Level Sponsor
American Council on Exercise
4851 Paramount Drive
San Diego, CA 92123 USA
T: 858-576-6500
F: 858-576-6564
W: ACEfitness.org
E: national.accounts@acefitness.org
Twitter: @acefitness
Facebook: https://www.facebook.com/ACEfitness/
The American Council on Exercise (ACE) is one of the largest nonprofit health and fitness certification, education and training organization in the world with over 70,000 ACE Certified Professionals. For more information on ACE and its programs, call +1 (858) 576-6500 or visit ACEfitness.org.
eFitness
Gozdzikowa 6
Poznan, 60175 Poland
T: +48 616661288
W: efitness.com
E: info@efitness.com

Automation gains momentum across the fitness club industry. The eFitness software integrates digital technologies with in-club hardware into a seamless solution that raises your profit and efficiency.
Fabiano Designs International
6 South Fullerton Avenue
Montclair, NJ 07042 USA
T: 973-746-5100
F: 973-746-5103
W: fabianodesigns.com
E: rudy@fabianodesigns.com
Twitter: @rudyaia
Facebook:
Fabiano Designs provides smart, efficient and creative designs perfectly suited for your market and budget. Rudy Fabiano and his staff of experienced architects and designers create spaces that keep members motivated, engaged and most importantly, healthy. From one day consultations, strategic master planning for upgrading your facility, or full services until construction is complete, we can perfectly tailor our services to your needs. We are flexible and can work with your in-house design team, or local Architects in providing the concept, planning and vision critical to your project's success. With over 25 years of Health, Fitness and Wellness experience and more than 800 World Wide projects completed, we have earned a global reputation for delivering success. ARCHITECTURE • INTERIOR DESIGN • CONSULTING
FunXtion
Soestdijerweg 10b
Den Dolder, Utrecht 3734MH Netherlands
T: + 31 35 2600016
W: funxtion.com
E: info@funxtion.com
Facebook: https://www.facebook.com/FunXtion/
FunXtion is a disruptive, leading and innovative company. Our aim is to transform the health & fitness industry by making health & fitness accessible, fun and effective, for anyone and anywhere, with the power of technology. FunXtion Interactive is a multi-device platform, offering virtual digital fitness, that will help you motivate members, connect with them 24/7, save cost and increase retention.
InTouch Technology
1155 W. Pender Street, Suite 601
Vancouver, V6E 2P4 Canada
T: +1 206-601-8971
W: intouchtechnology.com
E: sales@intouchtechnology.com
Twitter: @intouch_tech
Facebook: https://m.facebook.com/pages/InTouch/116271455112809
InTouch Technology is a leading provider of member lifecycle management solutions built specifically for the health and fitness industry. From lead acquisition to member retention, InTouch works with clubs to increase growth through improved sales and long-term member engagement. Our solution also leverages powerful data in the form of our InSights reporting and analytics tool to provide detailed dashboards to club management and sales staff on sales performance versus club goals.
Life Fitness
Bijdorpplein 25
Barendrecht , Zuid-Holland 2992LB Netherlands
T: +31 180 64 66 66
W: lifefitness.com
E: adrienne.de.vries@lifefitness.com

For more than 45 years, Life Fitness has been dedicated to creating fitness solutions that benefit both facilities and exercisers. Our mission to keep people active started with the Lifecycle exercise bike and continues with one of the widest range of cardio, strength and group training products in the fitness industry.
National Strength & Conditioning Association
1885 Bob Johnson Drive
Colorado Springs, CO 80906
T: +1 716 -632 -6722
W: nsca.com
E: international@nsca.com
Twitter: @nsca
Facebook: https://www.facebook.com/NSCAofficial/
The National Strength & Conditioning Association (NSCA) is an international nonprofit educational organization founded in 1978. As a worldwide authority on strength and conditioning, the NSCA supports and disseminates research-based knowledge and its practical application to improve athletic performance and fitness. The NSCA bridges the gap between science and application.
Pulse Fitness
Radnor Park, Greenfield Road
Congleton, Cheshire CW12 4TW England
T: +44 (0)1260 294600
W: pulsefitness.co.uk
E: info@pulsefitness.com
Facebook: https://www.facebook.com/PulseGroupUK
A global provider of pioneering commercial British fitness equipment, Pulse Fitness has over 75,000 customers in 32 countries, across five continents. Offering an award-winning range of equipment which incorporates cardio, resistance, functional kit, free weights, connectivity and plate loaded, Pulse is one of the only fitness equipment suppliers to research, design and assemble all equipment from their head office in the UK. With a strong British heritage, Pulse prides themselves on providing their partners with value for money, innovative, inclusive and technological solutions which are fit for the future. Pulse continues their 35-year global expansion, seeking well-reputed distributors worldwide.
SoulBody BARRE
212 Northway
Baltimore, MD 21136 USA
T: +1 410-353-5739
W: soulbodyonline.com
E: info@soulbodyonline.com
Twitter: @soulbodybarre
Facebook: https://www.https://www.soulbodybarre
SoulBody trains instructors in SoulBody Barre (Ballet Barre) and SoulBody Barre "Unhitched" (Weighted Body Bar), two of the most progressive, cutting-edge, athletic-style BARRE programs on the market today. Get THE PROGRAM that offers quarterly choreography and consistencyMembers know what to expect and instructors hit the ground running! SoulBody's comprehensive training focuses on seamless flow set to dynamic music as well as precise cueing and proper modifications. This "boutique style" BARRE class is a win-win for both clubs and teachers alike keeping both ahead of the curve and competing in the "Boutique Barre" market. With continuing education and creative development of new programming, SoulBody SQUAD is always on point and coming back for more! There are no licensing fees to clubs, yet we promote our family of clubs via SoulBody's website and social media channels.Our goal is to build an empowered community that includes our SQUAD and clubs alike. SoulBody recently launchd SoulBody POWER, a 30 minute HIIT the BARRE class available to current certified instructors.Join SoulBody's inspiration through movement and experience the sheer fun and power of BARRE!!