Platinum Plus
Gympass
Paseo de la Castellana, 43, 4th Floor
Madrid, 28046 Spain
T: +44 (0) 20 3868 7759
W: gympass.com
E: events@gmypass.com
Twitter: @gympass
Facebook: https://www.facebook.com/GympassBrasil/?ref=br_rs
Less than 10% of the population worldwide has a gym membership. There´s a clear opportunity to drastically increase the size of the market, bringing new corporate members to the industry. By partnering with Gympass, you´ll add brand new members to your facility, generate more income with no costs, only benefits.
Keiser Corporation
2470 South Cherry Avenue
Fresno, CA 93706 USA
T: +44 7984250115
W: keiser.com
E: robink@keiser.com
Twitter: @KeiserFitness
Facebook: https://www.facebook.com/KeiserFitness/
Keiser is never satisfied with the status quo and strives to push the limits of fitness science. By beginning the design process with the human body in mind rather than the limits of current technology, Keiser develops science-backed solutions that breakthe accepted rules of the industry.
Les Mills
Les Mills, 1 Alie Street
London, London E1 8DE United Kingdom
T: +44 2072640200
W: lesmills.com
E: lmuk.clubs@lesmills.com
Twitter: @LesMills
Facebook: https://www.facebook.com/lesmills
We inspire 6 million people to get moving every week. They engage with us and rely on us for some of the world's best group training. Our workouts are licensed by 19,500 partners in 100 countries around the world. We support each of these partners to build relationships that extend beyond memberships.
Myzone
5th Floor Market Square House, St. James Street
Nottingham, Nottinghamshire NG1 6FG United Kingdon
T: + 44 1157773333
W: myzone.org
E: headoffice@myzone.org
Twitter: @myzonemoves
Facebook: https://www.facebook.com/myzonemoves/
Myzone delivers a wearable and digital technology solution for the fitness industry. The wearable fitness tracker shows and rewards effort when you work out. It displays real-time heart rate, calories, and intensity with five simple color-coded personalized zones. The telemetry can be displayed collectively in group settings and exercise classes, or individually direct to your smartphone.
Perfect Gym Solutions, Inc.
Klimczaka 1
Warsaw, 02-797 Poland
T: +48 607 267 414
W: perfectgym.com
E: sales@perfectgym.com
Facebook: https://www.facebook.com/PerfectGymSoftwareSolution/
The digital transformation of club and consumer fitness experiences necessitates the need for an innovative club management platform that increases business performance for facilities and enriches experiences for members. To accomplish this, Perfect Gym has developed a digital fitness management platform which includes an innovative Machine Learning module to facilitate club operations and strategy, Virtual Reality Fitness Gamification for member engagement, and direct billing to simplify club-to-member financial interactions. As the fitness consumer market continues to grow, we envision our all-in-one platform as a digital ecosystem that empowers fitness clubs in providing unique and fulfilling consumer experiences.
Technogym
Via Calcinaro, 2861
Cesena , 47521 Italy
T: +39 0547 56047
W: technogym.com
E: info@technogym.com
Twitter: @tehcnogym.com
Facebook: https://www.facebook.com/technogym
Technogym is a world leading international supplier of technology and design driven products and services in the Wellness and Fitness industry. Technogym provides a complete range of cardio, strength and functional equipment alongside a digital cloud based platform. Technogym is present in over 100 countries and has been official supplier of the last 7 editions of the Olympic Games.
Platinum
Core Health & Fitness
Unit 4, Gateway Centre
High Wycombe, Bucks HP123SU United Kingdom
T: +44 7565419690
W: corehandf.com
E: sales@corehandf.com
Twitter: @CoreHandF
Facebook: https://www.facebook.com/TeamCoreHF/
Core Health & Fitness is one of the world's largest privately-held marketer and distributor of commercial fitness solutions to health clubs, community recreational centers, hotels, government, educational facilities and more. Core Health and Fitness markets its products under the iconic brands Star Trac®, StairMaster®, Nautilus® and Schwinn®. Headquartered in Vancouver, Washington, with over 400 employees, Core serves a global customer base. Core maintains sales, engineering and service offices throughout the United States (Vancouver, WA; Lake Forest, CA; Independence, VA) as well as in the United Kingdom (High Wycombe), Germany (Munich), Spain (Barcelona), Poland (Poznan) and Brazil (Sao Paulo).
Fun & Fitness, Lda
Urbanizacao Valrio, Lote 1
Videmoinhos, 3510-431 Portugal
T: +351 232 412003
W: ffittech.com
E: global@ffittech.com
Twitter: https://www.facebook.com/ffittech/
Facebook: https://www.facebook.com/ffittech/
FFITTECH is a trademark Brand that has been created to satisfy the needs of the fitness industry professionals and their customers. We have developed a premium range of cardiovascular and strength equipment that is unrivaled in value for money. FFittech is characterized by a unique design combined with a strong component of innovation, where every single detail has been carefully thought out in order to provide its users with the ultimate workout experience.
GANTNER Electronic GmbH
Montafonerstrasse 8
schruns, 6780 Austria
T: +43 555673784
W: gantner.com
E: info@gantner.com
Facebook: https://www.facebook.com/gantnerelectronic
GANTNER Electronic is a market and technology leader in contactless access control, check-in, electronic wardrobe locking solutions and cashless payment applications for the global leisure industry. GANTNER supplies a multi-functional system from a single source, from SMART cards to readers and control devices and hardware solutions for membership administration.
Intenza Fitness
16-3, Zichiang 1st Road Jhongli
Taoyuan, 32063 Taiwan
T: +886-3-433-6269
W: intenzafitness.com
E: marketing@intenzafitness.com
Twitter: @IntenzaFitness
Facebook: https://www.facebook.com/intenzafitness/
Intenza pioneers change in the fitness industry by designing and building its award-winning cardio products in a socially responsible manner to minimise carbon footprint. Providing world-class service, facility owners will enjoy the value of innovation and impeccable design associated with Intenza products and users, a premium and engaging workout experience.
Johnson Health Tech
Mo. 999, Sec 2, Dongda Road, Daya District
Taichung, 428 Taiwan
T: +866-4-2566-7100
W: johnsonhealthtech.com
E: sales@johnsonfitness.com
Facebook: https://www.facebook.com/MatrixFitness
Since our beginning in 1975, Johnson Health Tech (JHT) has specialized in the design, production and marketing of award-winning fitness equipment. In our 43 years of business, JHT has grown tremendously in the ever-evolving fitness market. Based in Taiwan, we are Asia's largest, the world's third largest and one of the industry's fastest growing fitness equipment manufacturers. Our brands Matrix, Vision and Horizon have been sold across 60 countries and are marketed to the commercial, specialty and home-use markets. Our commitment to product innovation, superior value, and unmatched customer service has made JHT a leading provider of high-quality fitness equipment around the world.
MINDBODY Ltd.
One New Change
London, London EC4M 9AF United Kingdom
T: +44 (0) 203 514 1894
W: mindbodyonline.com
E: sales@mindbodyonline.com
Twitter: @mindbodypowered
Facebook: https://facebook.com/mindbodyuk
MINDBODY, Inc. (NASDAQ: MB) is the leading technology platform for the fitness, wellness and beauty services industries. Entrepreneurs worldwide use MINDBODY's integrated software and payments platform to run, market and build their businesses. Consumers use MINDBODY to more easily find, engage and transact with providers in their local communities.
Ojmar
Pol.Ind Leruns/n
Elgobar, Basque 20870 Spain
T: +34 943748484
F: +34 943748490
W: ojmar.com
E: lockerlocks@ojmar.com
Twitter: @Ojmar_Leisure

Being one of the leaders worldwide, OJMAR moves your locker-room up to the next level with the introduction of Nexo Nlx1; the first wireless on-line system for lockers.An elegant solution and superior technology that meets the most demanding requirements such as: Real Time Locker Monitoring; Data Management to improve your service and optimize your investment and Real Time Alarm.All the benefits of an on-line system now without wires.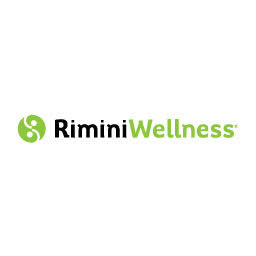 Rimini Wellness
via Emilia 155
Rimini, 47921 Italy
T: +39 541 744 610
W: riminiwellness.com
E: riminiwellness@riminifiera.it
Twitter: @riminiwellness
Facebook: https://it-it.facebook.com/riminiwellness/
RiminiWellness is one of the world's biggest gatherings devoted to fitness, well-being, business, sport, physical culture and healthy eating. The event brings all the biggest companies in the wellness universe together under the same roof. It is a unique mix of events that blend every spirit of the good life and staying in shape, a winning combination with five sections: WPRO, directed towards the b2b sector WFUN, for the active public that enthusiastically takes part in the exhibition every year FoodWell Expo, dedicated to healthy eating for those on the move RiminiSteel, the most heavy-duty part of RIMINIWELLNESS, hosting combat sports, martial arts, body-building and everything to do with "physical culture" Riabilitec, the section that presents every technological innovation for motor rehabilitation and re-education.
Selvas Healthcare, Inc.
20 F Daerung Techno Town 18th, 19, Gasan digital 1-ro
Geumcheon-gu, Seoul 08594 South Korea
T: +82 2 6190 7226
W: accuniq.com
E: internationalsales@accuniq.com
Facebook: https://www.facebook.com/ACCUNIQ
Selvas Healthcare Inc., was established in 1993, and is currently based in South Korea. We are the manufacturer of the ACCUNIQ line of body composition analyzers and blood pressure monitors, as well as division HIMS Inc. which makes products for blind and sight impaired people. The products we offer are medical grade and distributed worldwide. Our complete product line and company information is available on our website at www.accuniq.com where you can find product specifics and other information.
SportsArt
8217 44th Avenue W, Suite A
Mukilteo, WA 98725
T: 800-709-1400
W: gosporsart.com
E: info@gosportsart.com
Twitter: @GoSportsArt
Facebook: https://www.facebook.com/GoSportsArt/
Movement is energy. As the green fitness company, SportsArt harnesses the energy of human movement to make the planet more sustainable — one workout at a time. Our mission is to advance fitness industry standards by being one of the most creative and eco-friendly manufacturers of premium quality fitness equipment.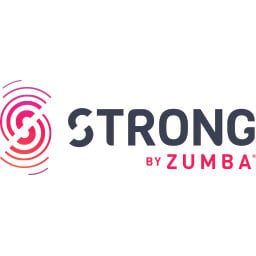 STRONG By Zumba
800 Silks Run Road; Ste 2310
Hallandale, FL 33009
T: +1 954-526-7979
W: strongbyzumba.com
E: info@zumba.com
Twitter: @strongbyzumba
Facebook: https://www.facebook.com/STRONGbyZumba/
STRONG by Zumba is the new non-dance, high-intensity, music-led program that focuses on bodyweight and plyometric exercises like burpees, squat jumps, planks, lunges, punches, kicks, and floor work for an intense 60 minutes that tones muscles and burns calories. Relying on proven HIIT methods, but with a Zumba twist, we call our program HITTZ—High Intensity Tempo Training. Grammy-award winning producers were hired to score a soundtrack for the routines, so that each move in the class is synchronized with a beat, changing the HIIT landscape.
TrainAway ApS
Fiostraede 30, 2
Copenhagen, Zealand 1171 Denmark
T: +45 51559522
W: trainaway.fit
E: kg@trainaway.fit
Twitter: @Trainawayfit
Facebook: https://www.facebook.com/trainaway.fit/
TrainAway is a global platform connecting travelers with fitness clubs, providing a convenient way to handle one-time visits. The business model is simple, the club sets the price and TrainAway only takes a small service fee. You can check-out our app/website on www.trainaway.fit or download the app.
Virtuagym
Amstelplein 38
Amsterdam, 1016BV Netherlands
T: +1 415-675-1469
W: virtuagym.com
E: sales@virtuagym.com
Facebook: https://www.facebook.com/virtuagym
Virtuagym provides a complete coaching and engagement ecosystem that increases member touch points with extensive community and coaching tools, while integrated mobile apps boost interaction through a superior digital experience. Deliver services that will keep your members healthy and happy, and see your business grow.
Gold
American Council on Exercise
4851 Paramount Drive
San Diego, CA 92123
T: +1 858-380-3841
W: ACEfitness.org
E: caroline.hanson@acefitness.org
Twitter: @acefitness
Facebook: https://www.facebook.com/ACEfitness
The American Council on Exercise (ACE) is a nonprofit organization with global reach that works to improve physical-activity levels by certifying exercise professionals and health coaches, publishing original research, convening experts on physical activity and health, working directly with community groups, and advocating for policies to get people from all walks of life moving.
Fabiano Designs
6 South Fullerton Avenue
Montclair, New Jersey 07003
T: +1 973-746-5100
W: fabianodesigns.com
E: rudy@fabianodesigns.com
Twitter: @fabianoDesigns
Facebook: https://www.facebook.com/FabianoDesignsInternational/
Fabiano Designs is an international architecture and interior design firm specializing in creating user experiences that sells itself. We are easy to work with; our experience is unmatched in developing creative, innovative, and highly successful projects. Our services include master planning, concept designs, design directors, prototype development, design manuals, renovations, and full services.
Life Fitness
Bijdorpplein 25-31
Barendrecht, Zuid-Holland 2992LB Netherlands
T: +31 652714472
W: lifefitness.com
E: marketing.benelux@lifefitness.com
Facebook: https://www.facebook.com/LifeFitness/
Life Fitness is a platform that connects the world to fitness. Our mission is to provide solutions that get the world moving. We are active in 120 countries. As a global leader in fitness equipment, our brands include Life Fitness, Hammer Strength, Cybex, Indoor Cycling Group (ICG) and SciFit.
NASM & AFAA
1750 E Northrop Boulevard, #200
Chandler, AZ 85286
T: +1 602-707-5333
W: nasm.org | afaa.com
E: Programinfo@nasm.org | customerservice@afaa.com
Twitter: twitter.com/NASM | twitter.com/afaa_fit
Facebook: https://www.facebook.com/personaltrainers | https://www.facebook.com/afaa.fit/
For over 30 years, the National Academy of Sports Medicine (NASM) and the Athletics and Fitness Association of America (AFAA) have led the way in certifying personal trainers and group fitness instructors around the globe. Through their internationally recognized programs, NASM and AFAA provide progressive career pathways to elevate today's fitness professionals.
PinMeTo
St Gertrudsgatan 4B
Malmo, Skane 21126 Sweden
T: +73 8487922
W: pinmetofitness.com
E: andre@pinmeto.com
Twitter: @PinmetF
Facebook: https://www.facebook.com/pinmeto/
Top fitness companies use PinMeTo Fitness to increase online visibility and drive new member sign-ups. We ensure that all of your locations are represented and show up in local searches on multiple platforms so that your existing customers can become brand ambassadors. PinMeTo turns views into visits.
Precor
Theta Building, Lyon Way
Frimley, Surrey GU167ER United Kingdom
T: +44 1276404941
W: precor.nl
E: eva.mcbride@precor.com
Twitter: @precor
Facebook: https://www.facebook.com/PrecorIncorporated/
Precor is a global leader in providing fitness equipment, designed and built for effective workouts that feel smooth and natural. Our equipment is chosen by health clubs, fysio's and hotels all over the world. Precor is a part of Amer Sports Corporation, whose brand portfolio also includes Salomon, Wilson, Suunto, Atomic, Arc'teryx and Mavic.
TSG
8910 University Center Suite 400
San Diego, CA 92122
T: +1 855-202-2932
W: transactionservices.global
E: ken.h@transactionservices.global
Twitter: @TSG_processing
Facebook: https://www.facebook.com/transactionservicesgroup/
TSG is a leading provider of Revenue Management Solutions with deep domain expertise in the health and fitness market and has been selling its innovative solutions internationally for 20 years. As a global leader in club management software, billing and payment processing services, TSG brings a fresh approach to the US and will set new benchmarks in service, revenue and functionality, across the entire market. Our software offerings, Clubware and Links Modular Solutions, are a result of our rich heritage and domain knowledge of the global Health and Fitness industry, and our solutions have been utilized by thousands of businesses both large and small, in more than 20 countries across the globe. Both of our software products are fully integrated with our payments platform, Debitsuccess.
Wexer
1 Primrose Street
London, EC2A 2EX United Kingdon
T: +44 78 4004 8194
W: wexer.com
E: info@wexer.com
Twitter: @wexervirtual
Facebook: https://www.facebook.com/wexervirtual
As market leaders in virtual fitness, our mission is to make world-class exercise accessible to more people through the use of technology. We partner with our clients to ensure health clubs remain at the very heart of this experience. We believe clubs are key to the future of fitness. Our technology is a tool to guarantee that future.