3ACT Slide
212B Main Street
Williamstown, MA 01267 USA
T: +1 413-281-7632
W: 3ACTSlide.com
Facebook: https://www.facebook.com/3actslide/
The slide board reinvented...because life is not a straight line. The 3ACT Slide uses re-positional points of stability and a circular design to become the ideal environment for sport specific activity, core strengthening, functional flexibility, group exercise, rehab and balance training. Introducing the "Swiss Army Knife" of fitness.
ABC Financial
8320 Highway 107
Sherwood, AR 72120
T: +1 855-288-7085
F: +1 501-992-0829
W: abcfinancial.com
E: info@abcfinanial.com
Twitter: @abcfinancial
Facebook: https://www.facebook.com/abcfinancialservices
Launched in 1981, ABC Financial has revolutionized software and payment processing for the health and fitness industry with our DataTrak software. ABC has become the choice of over 6,700 health clubs throughout the United States, Mexico, Canada, Puerto Rico, Mexico and Europe.
Airex AG
Industrie Nord 26
Sins, Aargau 5643 AWITZERLAND
T: +41 417896811
W: my-airex.com
E: info@my-airex.com
Facebook: https://www.facebook.com/myairex
Airex AG is a global market leader for gymnastics mats and balance products. This is on the basis of 50 years' experience in foam technology. Exhaustively tried and tested materials and proven Swiss quality in the manufacturing process, guarantee a long service life for the products, even under heavy use.
American Council on Exercise
4851 Paramount Drive
San Diego, CA 92123 USA
T: +1 888-825-3636
F: +1 858-576-6564
W: ACEfitness.org
E: national.accounts@acefitness.org
Twitter: @ACEfitness
Facebook: https://www.facebook.com/ACEfitness
ACE is one of the largest nonprofit health and fitness certification, education and training organizations in the world, with more than 70,000 certified professionals. With a long heritage in certification, education, training and public outreach, we are among the most respected organizations in the industry and a resource the public has come to trust for health and fitness education.
ASF Payment Solutions
640 Plaza Drive; Suite 300
Highlands Ranch, CO 80129 USA
T: +1 800-227-3859
F: +1 720-306-0324
W: asfpaymentsolutions.com
E: sales@asfpaymentsolutions.com
Twitter: @asfpayments
Facebook: https://www.facebook.com/asfpaymentsolutions
ASF Payment Solutions is a leading technology company that provides software, complete payment solutions and customer support to the fitness industry. By offering integrated software services, as well as flexible payment options, ASF Payment Solutions gives clients the ability to generate more revenue through member engagement and business growth.
Balanced Body
5905 88th Street
Sacramento, CA 95828 USA
T: +1 916-388-2838
W: balancedbody.com
E: kim.pechak@pilates.com
Twitter: @Balanced_Body
Facebook: https://www.facebook.com/BalancedBodyInc/
Balanced Body has been a leader in mindful movement equipment and professional education for over 40 years. Our ongoing innovation keeps Balanced Body at the forefront of modern fitness, and best-positioned to help you attract, engage and retain your members. Movement changes lives and keeps clients coming back. More at balancedbody.com.
Century Martial Arts
1000 Century Boulevard
Oklahoma City, OK 73110 USA
T: +1 405-426-4118
W: centurymartialarts.com
E: nweinbrenner@centurymartialarts.com
Twitter: @centuryma
Facebook: https://www.facebook.com/CenturyFitness/
Century has been one of the world's leading suppliers of commercial training equipment for boxing, martial arts, kickboxing and mixed martial arts. Century still manufactures and distributes product from Oklahoma City as it has since 1976 and specializes in free-standing bags, hanging heavy bags, boxing and MMA gloves.
ChinaFit
Room 1803, Buinding 13 Jianwai Soho
Bejing, Beijing 100022 China
T: +86 010 5869 5682
W: chinafit.com
E: zy@sportnet.cn

Since 2012, ChinaFit Fitness Convention and Trade Show has been held continuously. So far, ChinaFit Fitness Convention has become the largest annual event in Chinese commercial fitness field.
Crestmark Bank/Allstate Capital
1600 South Federal Highway; Suite 611
Pompano Beach, FL 33062 USA
T: +1 954-934-0418
W: crestmark.com
E: alex.echevarria@crestmark.com
Twitter: @CrestmarkBank
Facebook: https://www.facebook.com/CrestmarkBank
Allstate Capital, a Crestmark Bank Company, Member FDIC, we offer an intelligent exclusive simple hassle-free "One Button Solution" application up to $200K, financial statements into the millions. We offer real solutions, for real companies, serious about growing their business. We have over 20 years of fitness industry experience attending IHRSA.
Crunch Franchising
1 Harbor Place; Suite 230
Portsmouth, NH 03801 USA
T: +1 603-501-0437
W: crunch.com
E: greg.mcdonough@crunchfranchise.com
Twitter: @crunchgym
Facebook: https://www.facebook.com/CRUNCH/
Since 1989, Crunch has believed in making serious exercise fun by fusing fitness and entertainment, and minimizing the intimidation consumers have about gyms via its pioneering philosophy of No Judgments. With offices in New York City, Portsmouth, NH and Jacksonville, FL, Crunch serves over one-million members with 225+ gyms worldwide in 24 states and 5 countries. Crunch began franchising in 2010 with the introduction of its low-price memberships starting at $9.95/month. Crunch now has three formats in the marketplace: Crunch Fitness (low-price format), Crunch Select (mid-price format) and Crunch Signature (premium-priced brand). Crunch's low-price franchise locations continue to expand rapidly across the US and Canada (with additional expansion in select global markets). In 2016, Crunch sold over 100 franchises in one year, making the company one of the largest and fastest-growing franchisors of fitness centers. The brand has sold over 700 franchises in its first 7 years. The brand's competitive advantage is its high-value, low price, no-contract gym membership model that satisfies all consumer's fitness needs under one roof. Features range from cardio and free weights, to innovative, proprietary group fitness classes, ride studio, group HIIT training, personal training, HydroMassage, tanning, TRX, streaming online fitness classes, online nutrition and more.
Daxko
600 University Park Place, Suite 500
Birmingham, AL 35209 USA
T: +1 877-729-4786
W: daxko.com
E: sales@daxko.com
Twitter: @Daxko
Facebook: https://www.facebook.com/daxko/
Daxko is a leading software provider, serving the member-based health and wellness organizations with comprehensive, flexible solutions. From solid-back office technologies that enable efficient operations to engaging mobile applications that build relationships, our solutions are purpose-built for health and wellness organizations.
Fitness Master Inc.
11419 Mathis Avenue, #200
Farmers Branch, TX 75234
T: +1 855-846-0087
W: fmiamerica.com
E: info@fmiamerica.com

Fitness Master has been in business since 2003 selling commercial cardio and strength exercise equipment throughout North America.
Freemotion Fitness
1500 South 1000 West
Logan, UT 84321 USA
T: +1 435-786-2900
W: freemotionfitness.com
E: sales@freemotionfitness.com
Twitter: @FreeMotionFit
Facebook: https://www.facebook.com/FreeMotionFitness
Freemotion makes modern fitness machines for people who want to live life at the next level. We're constantly building off our history of innovation to create the future of fitness with intelligent technology, solid construction, and design that changes how we all think of working out.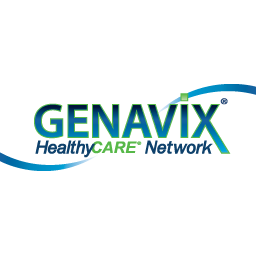 Genavix, Inc.
1 Highlander Way
Manchester, NH 03103 USA
T: +1 800-532-6003
W: Genavix.com
E: info@genavix.com
Twitter: @Genavix
Facebook: https://www.facebook.com/Genavix/
The Genavix HealthyCARE® Network is a collaborative effort of health, wellness, and fitness facilities with a focus of empowering individuals to take control of their wellness. Through face to face fitness, nutrition and stress management education, participants measure, track and certify their results using an integrated web-based portal to realize the benefits of a sustained healthy lifestyle.
Gympass
33 Irving Place
New York, NY 10003 USA
T: +1 844-478-4744
W: gympass.com
E: contact.us@gympass.com
Twitter: @gympass
Facebook: https://www.facebook.com/gympassus
Gympass connects your gym, studio or bootcamp to corporate customers of the likes of P&G, Netflix, Metlife and Paypal in 13 countries. Companies achieve a healthier and more productive workforce, while gyms increase their revenue by adding new members.
Helix Lateral Trainer
572 Freeport Street
Boston, MA 02122 USA
T: +1 888-435-4926
W: helixco.com
E: sales@helixco.com
Twitter: @helixco
Facebook: https://www.facebook.com/LateralTrainer
Helix Lateral Trainer is one of the world's top Lateral Trainers. With lateral movement, you use more muscles and burn more fat than during a traditional workout. Helix's patented motion tones your glutes, core and inner/outer thighs better than old-fashioned cardio machines.
Hydromassage
15395 Roosevelt Boulevard
Clearwater, FL 33760 USA
T: +1 1-727-536-5566
F: +1 1-727-536-6633
W: HydroMassage.com
E: info@hydromassage.com
Twitter: @HydroMassage
Facebook: https://www.facebook.com/HydroMassage
HydroMassage Beds and Lounges are innovative membership amenities that feel great on sore muscles after a workout. Members receive one 10-minute massage per day, and clubs create new profit centers by using HydroMassage to increase premium membership sales or adding $10-$20 extra to the monthly membership.
Hyperwear
2120 Denton Drive
Austin, TX 78758
T: +1 512-996-0808
W: hyperwear.com

Hyperwear is a leading innovator in functional fitness products and training. Its innovative products include the Hyper Vest PRO weight vest, SandBell free weights, SoftBell dumbbell training system, SandRope battle ropes, and Fit RUCK for sandbag training.
InBody
13850 Cerritos Corporate Drive
Cerritos, CA 90703 USA
T: +1 323-932-6503
W: inbody.com
E: contact@inbody.com
Twitter: @inbodyusa
Facebook: https://www.facebook.com/inbodyusa
InBody is the most accurate DSM-BIA body composition solution used by the leading fitness experts in the industry. In less than 60 seconds, our devices provide an in-depth analysis of a client's percent body fat, muscle mass, BMR and more.
Iron Grip Barbell Company
4012 W Garry Avenue
Santa Ana, CA 92704 USA
T: +1 714-850-6900
W: irongrip.com
E: info@irongrip.com
Twitter: @Iron_Grip
Facebook: https://www.facebook.com/irongripbarbellcompany/
We build our heavy-duty dumbbells, barbells, weight plates, and Olympic bars exclusively in the US to survive the toughest workouts. Rely on Iron Grip for innovative engineering, dependable construction, and long-lasting performance.
Jonas Fitness
16969 North Texas Avenue
Webster, TX 77598 USA
T: +1 888-590-0026
W: jonasfitness.com
E: salesinfo@jonasfitness.com

Jonas Fitness has grown to be a leader in Enterprise Facility Management and Billing software, and is a trusted partner of the largest and most successful operators in the industry. We are a true technology partner that provides the Health, Fitness and Wellness industry a stable, secure, and scalable solution.
JumpSport Inc.
1680 Dell Avenue
Campbell, CA 95008
T: +1 408-213-2551
W: jumpsport.com/fitness
E: fitness@jumpsport.com
Twitter: @JumpSportFit
Facebook: https://www.facebook.com/JumpSportFitness/
Since 1997, JumpSport has offered industry-leading innovation, quality, customer support, programming/education, and fun! JumpSport® Fitness Trampolines combine club-proven bungee performance with no-tip safety, & low-maintenance. Stackable – saves space. Efficient, low-impact results for all ages. Amazing versatility for PT, small group, group ex, and more. In-club master training / certification available.
Keiser
2470 S. Cherry Avenue
Fresno, CA 93706 USA
T: +1 559-256-8000
W: keiser.com
E: info@keiser.com
Twitter: @Keiserfitness
Facebook: https://www.facebook.com/KeiserFitness/
Keiser is never satisfied with the status quo and strives to push the limits of fitness science. By beginning the design process with the human body rather than the limits of current technology, Keiser develops science backed solutions that break the widely accepted industry conventions to elevate human performance.
Les Mills
22 Centre Street
Auckland, Auckland 1010 New Zeland
T: +64 9 366 9900
W: lesmills.com
E: info@lesmills.com
Twitter: @lesmills
Facebook: https//:facebook.com/lesmills
LES MILLS programs changes the lives of millions of people every week. Our workouts are licensed by 19,500 partners in 100 countries around the world. We support our partners with research, marketing and new workouts every three months. Our tribe of 130,000 certified instructors bring those workouts to life every day.
Master Lock Company
6744 S Howell Avenue
Oak Creek, WI 53154 USA
T: +1 800-308-9244
W: masterlock.com
E: insidesales@mlock.com
Facebook: https://www.facebook.com/MasterLockSecuritySafety
The Master Lock Company provides peace of mind and protection where people live, work and play. Our Locker Lock category includes a growing portfolio of electronic, multi-user, portable, built-in and ADA-inspired locks that promise best-in-class value, ease of use, durability, reliability, quality and service for clients and employees.
Matrix Fitness
1600 Landmark Drive
Cottage Grove, WI 53527 USA
T: +1 866-693-4863
F: +1 608-839-8687
W: matrixfitness.com
E: info@matrixfitness.com
Facebook: https://www.facebook.com/matrixfitnessusa
Matrix is among the most trusted and recognized brands in fitness, loved by members, owners, trainers and service people. We offer one the industry's most robust portfolio, plus exclusive technology solutions that differentiate your facility to attract and retain members. Choose Matrix for one of the world's finest fitness equipment and much more.
Merrithew
2200 Yonge Street; Suite 500
Toronto, Ontario M4s 2C6 Canada
T: +1 800-910-0001
F: +1 416-482-2742
W: merrithew.com
E: info@merrithew.com
Twitter: @STOTT_PILATES
Facebook: https://www.facebook.com/stottpilates
Merrithew — Leaders in Mindful Movement — is dedicated to building high-caliber, multi-disciplinary fitness brands. STOTT PILATES®, Merrithew's premier Pilates brand, delivers high-caliber education with over 50,000 students trained from more than 100 countries. Other Merrithew branded programs include ZEN•GA, CORE Athletic Conditioning & Performance Training, Total Barre and Halo®Training.
MINDBODY
4051 Broad Street, Suite 220
San Luis Obispo, CA 93401 USA
T: +1 877-755-4279
W: mindbodyonline.com
E: sales@mindbodyonline.com
Twitter: @mindbodyonline
Facebook: https:// www.facebook.com/mindbodyonline
MINDBODY software is on a mission to connect the world to wellness. Providing automated tools for marketing, scheduling, point of sale, payroll and more, we help health and wellness businesses like yours... run and grow. With MINDBODY, you can save time so you can focus more time on what really matters: your customers.
Motionsoft, Inc.
1451 Rockville Pike; Suite 500
Rockville, Maryland 20852 USA
T: +1 800-323-1005
W: motionsoft.net
E: leads@motionsoft.net
Twitter: @motionsoft
Facebook: https://www.facebook.com/motionsoft/
The 2011 IHRSA Associate Member of the Year, Motionsoft helps clubs reduce revenue leakage, reduce instances of fraud, enhance member experience, and increase opportunities for ancillary revenue in the health and fitness industry. Our API technology can bridge between various software systems you want to use, while improving operational efficiencies and financial management. Founded in 2004 by technology veteran Al Noshirvani, Motionsoft is one of the fitness industry's first cloud-based gym management software solution with an integrated payment processing system.
MYE Fitness Entertainment
28460 Westinghouse Place
Valencia, CA 91355 USA
T: +1 661-964-0217
F: +1 661-977-9487
W: MyeFitness.com
E: sales@myeinc.com
Twitter: @MyeFitnessCompany
Facebook: https://www.facebook.com/MyeFitnessEntertainment/
One of the largest and most trusted global providers of fitness entertainment technology, MYE products include Cardio Machine TVs, wireless TV Audio Receivers and Transmitters, AppAudio Smartphone TV Audio system, Direct Connect and Wireless CableSAT Channel Changer, and MYE Smart Digital Signage. MYE technology is a choice of major cardio equipment brands.
Myzone
5th Floor; Market Square House
St. James, Nottingham NG1 6FG United Kingdon
T: +44 (0) 115 7773333
W: myzone.org
E: sales@myzone.org
Twitter: myzonemoves
Facebook: https://www.facebook.com/myzonemoves/
Myzone is a wearable fitness technology company that provides engaging and motivating experiences to support behavior change that make physical activity habits stick. Myzone's primary markets are premium gyms and health clubs, corporate wellness sites and educational establishments.
NuStep, LLC
5111 Venture Drive
Ann Arbor, MI 48108 USA
T: +1 800-322-2209
W: nustep.com
E: info@nustep.com
Twitter: @NuStep_LLC
Facebook: https://www.facebook.com/nustepllc/
NuStep cross trainers deliver a low-impact, total-body strength and cardio workout that meets the exercise needs of a wide cross-section of health club members, including those transitioning from physical therapy. Versatile and durable, NuStep cross trainers are a smart investment that pays dividends to owners and members alike.
OJMAR Intelligent Locking Systems
76 Veterans Drive; Suite 610
Holland, MI 49423 USA
T: +1 616-368-7085
W: ojmar.com
E: lockerlocks@ojmar.com
Twitter: @OJMAR_Leisure

OJMAR, a leading global reference in the Locker Locks field, is recognized for manufacturing one of the most reliable locking solutions in the fitness sector. Technology, quality and performance are the words that best describe our well-known electronic and mechanical products. Visit us at IHRSA and discover the first REAL-TIME wireless online locker lock,( the NLX1 system).
Perfect Gym Solutions S.A.
ul. Klimczaka 1
Warszawa, Masovian 02-797 Poland
T: +46 668 680 000
W: perfectgym.com
E: sales@perfectgym.com
Facebook: https://www.facebook.com/PerfectGymSolutions/
Perfect Gym is a feature rich, high-tech software solution for fitness clubs, sports facilities and gyms which drives business owners around the world to reach their business excellence. Perfect Gym's success is the result of the entire team working together to ensure club owners and managers receive a precise and data driven product supporting their everyday management.
Personal Fitness Professional (PFP)
P.O. Box 259098
Madison, WI 53725 USA
T: +1 800-536-1992
W: personalfitnessprofessional.com
E: rbpub@rbpub.com
Twitter: @pfpmedia
Facebook: https://www.facebook.com/pfpmedia
Since 1999, Personal Fitness Professional (PFP) has been committed to educating and empowering all levels of fitness professionals. PFP strives to give all fitness professionals the tools they need to succeed and covers all aspects of the industry.
Polar
15 Grumman Road
Bethpage, NY 11714 USA
T: +1 800-290-6330
F: +1 516-364-5454
W: polar.com
E: healthclub.division@polar.com
Twitter: @polarglobal
Facebook: https://www.facebook.com/polarglobal
Polar is an innovator in heart rate monitoring, activity trackers and training computers. With 40 years of experience and a proud heritage in physiological and sports medical research, we cater to all levels of fitness by offering a comprehensive product range including cycling computers, wearable sports devices and activity trackers, training apps and online services. Our award-winning training computers are one of the top choices among consumers worldwide, being sold through over 35,000 retailers globally. Headquartered in Finland, Polar is a privately held company that operates in more than 80 countries including the U.S. with headquarters in Bethpage, NY.
Power Systems
5700 Casey Drive
Knoxville, TN 37909 USA
T: +1 800-321-6975
W: powersystems.com
E: sales@power-systems.com
Twitter: @powersystemsinc
Facebook: https://www.facebook.com/powersystemsinc
We're Here To Power Your Potential – Since 1986, Power Systems has been developing the most extensive line of products in the industry. OUR PROMISE is to always give you the support you need, to help you inspire your clients, and to work together to power your potential.
Precor Incorporated
20031 142nd Avenue NE
Woodinville, WA 98072 USA
T: +1 800-786-8404
W: precor.com/en-us
E: marketing@precor.com
Twitter: @Precor
Facebook: https://www.facebook.com/PrecorIncorporated/
Precor is one of the foremost suppliers of fitness solutions internationally. Our goal is to help operators in all business segments succeed. We do this by providing premiere equipment, maintenance services, and business offerings that increase membership attraction, increase member retention, drive higher yield per member, and deliver operational efficiency.
Spirit Fitness
P.O.Box 2037; 3000 Nestle Drive
Jonesboro, AR 72401
T: +1 800-258-4555
W: spiritfitness.com
E: sales@spiritfitness.com
Twitter: @SpiritFitness
Facebook: https//:www.facebook.com@SpiritFitnessProducts
Spirit Fitness boasts a 30-year history of producing superior fitness products. The 900 series of commercial equipment features optimal function and durability with outstanding value. Taking Johnny G's legacy to the next level with innovative indoor cycles and UFC-licensed strength, Spirit has equipment to meet any facility needs.
SportsArt
8217 44th Avenue W.; Suite A
Mukilteo, Washington 98275 USA
T: +1 800-709-1400
F: +1 425-488-8155
W: gosportsart.com
E: info@gosportsart.com
Twitter: @gosportsart
Facebook: https://www.facebook.com/gosportsart
SportsArt has been an industry leader in innovative design and manufacturing excellence since 1977. The company consistently seeks to advance industry standards, positioning itself as the pioneer of green systems and high-quality fitness equipment. SportsArt is one of the largest single brand manufacturers, sold in over 80 countries worldwide.
STRONG By Zumba
800 Silks Run Road, Suite 2310
Hallandale, FL 33009 USA
T: +1760-458-7144
W: strongbyzumba.com
E: info@zumba.com
Twitter: @strongbyzumba
Facebook: https://www.facebook.com/STRONGbyZumba/
STRONG by Zumba® is the new non-dance, high-intensity, music-led program that focuses on bodyweight and plyometric exercises like burpees, squat jumps, planks, lunges, punches, kicks, and floor work for an intense 60 minutes that tones muscles and burns calories.Relying on proven HIIT methods, but with a Zumba twist, we call our program HITTZ—High Intensity Tempo Training.Grammy-award winning producers were brought in to score a soundtrack to the routines, so that every move in the class is synchronized with a beat, changing the HIIT landscape.
Technogym
700 Route 46; Suite 210
Fairfield, NJ 07004 USA
T: +1 800-804-0952
W: technogym.com
Twitter: @Technogym
Facebook: https://www.facebook.com/Technogym/
Technogym is a leading supplier of technology, performance, and design driven products and services in the Wellness and Fitness industry. Technogym provides a complete range of cardio, strength and functional equipment alongside a digital cloud based platform allowing consumers to connect with their personal wellness experience anywhere, both on equipment and via mobile device when outdoors.
The Fitness Business Podcast
P.O. Box 583
Beecroft, New South Wales 2119 Australia
T: +61 294845501
W: FitnessBusinessPodcast.com
E: chantal@activemgmt.com.au
Facebook: https://www.facebook.com/fitnessbusinesspodcast/
The Fitness Business Podcast is a weekly show for fitness business owners, managers and leaders that tackles the business challenges with answers from experts. The 30 minute show is hosted by the amazing Chantal who ensures that guests share their wisdom, experience and leave with 3 tips that are applicable to your business.
Torque Fitness
9365 Holly Street NW
Coon Rapids, MN 55433 USA
T: +1 763-754-7533
W: torquefitness.com
E: sdettinger@torquefitness.com
Twitter: @torquefitnesshq
Facebook: https://www.facebook.com/torquefitness/
Torque Fitness designs and manufactures innovative functional and performance training equipment for commercial settings. We believe that every strength training facility should be equipped with the most innovative, intuitive, and engaging strength training equipment possible. As an industry leader in functional workout equipment, we get closer to this goal every day.
Total Gym
5225 Avenida Encinas; Suite C
Carlsbad, CA 92008 USA
T: +1 800-541-4900
W: totalgym.com
E: commercialfitness@totalgym.com

Total Gym is one of the world's leading manufacturers of adjustable training products on an incline. Operating in over 30 countries, Total Gym styles the industry with innovative exercise equipment; using one's own pull or push against gravity, creating a unique functional exercise experience.
TrainChange Fitness
704 228th Avenue NE; #585
Sammamish, WA 98074 USA
T: +1 888-858-7746
W: TrainChange.com
E: emailus@trainchange.com
Twitter: @trainchange
Facebook: https://www.facebook.com/trainchange
With over three decades of fitness consulting and training experience, TrainChange Fitness knows what it takes to operate a successful, fitness business. Leveraging that experience, we developed our new, patent pending, ALLN-1 Exercise Bench, setting a precedence for the "configurable" piece of fitness equipment. In other words, it's the erector set of fitness!
Transaction Services Global
3801 E. Florida Avenue, #400A
Denver, CO 80210 USA
T: +1 855-202-2932
W: clubware.us
E: Mary.P@clubware.us
Twitter: @clubwareglobal

Do you want to effectively manage your revenue? You may not recognize our brands; but our software, processing and revenue management solutions Clubware, Links powered by Debitsuccess are used globally by thousands of fitness businesses, and are now in the US. Call today for an obligation free consultation/proposal.
TRUE Fitness
865 Hoff Road
St. Louis, MO 63366 USA
T: +1 636-980-4342
W: truefitness.com
E: info@truefitness.com
Twitter: @TRUEfitnesstech
Facebook: https://www.facebook.com/truefitnesstechnology
For over 35 years TRUE Fitness has been a leading manufacturer of premium cardio and strength fitness products for both the commercial and retail market. Dedicated to outstanding quality and superior design, the company and its fitness equipment are consistently ranked among the top in the industry. TRUE Fitness is based in St. Louis, Missouri and has customers throughout the country and around the globe. Additional information about the company's products and services can be found at truefitness.com.
TuffStuff International, Inc.
13971 Norton Avenue
Chino, CA 91710 USA
T: +1 909-629-1600
W: tuffstuffitness.com
E: info@tuffstuff.net
Twitter: @tuffstuffitness
Facebook: https://www.facebook.com/Tuffstuff-Fitness-International-131329416905768/?ref=sgm
TuffStuff Fitness International, Inc has been designing and manufacturing high quality commercial and consumer strength equipment since 1971. We welcome you to join our family of satisfied customers and look forward to serving your fitness needs now, and in the future.
Twin Oaks Software
1463 Berlin Turnpike
Berlin, CT 06037 USA
T: +1 860-829-6000
F: +1 860-828-2467
W: healthclubsoftware.com
E: info@tosd.com

Twin Oaks offers comprehensive, user-friendly software that makes day-to-day club operations easy to navigate. Our web-based program has every resource to register new clients, maintain prospect data and offers electronic contracts accessible from anywhere. We utilize intelligent and intuitive programming to develop key features and benefits. We also offer problem solving features like Online Join, Member Portal with Online Booking, 24/7/365 Door Access and Email Blast capabilities. In addition, we back it all up with superb customer service and industry leading rates, translating directly to more revenue. Find out what has made us an industry leader in health club software for 27 years and running.
VFP
2912 West Pafford
Fort Worth, TX 76110 USA
T: +1 877-837-1212
W: vfp.us
E: info@vfp.us
Twitter: @daronallen
Facebook: https://www.facebook.com/visualfitnessplanner
VFP Visual fitness planner has been one of the industry leaders in sales technology solutions since 1999. VFP+ is VFP's new complete suite of technology which includes lead generation, lead management (CRM), member communications, digital guest registry, digital enrollment, custom sales presentations, detailed reporting and analytics. VFP offers industry best customer support, allowing clubs to maintain focus on their business and members.
Virtuagym
Amstelplein 38
Amsterdam, North Holland 109DZ NETHERLANDS
T: 00 31 207165216
W: virtuagym.com
E: petra@virtuagym.com
Twitter: @Virtuagym
Facebook: https://www.facebook.com/Virtuagym
Virtuagym provides everything you need for member engagement, coaching and management. Build a retention-building community, and engage your members more efficiently than ever before with a unique array of mobile apps. Virtuagym supports over 4000+ health clubs and over 25,000 trainers worldwide.
WaterRower
560 Metacom Avenue
Warren, Rhode Island 02885 USA
T: +1 401-247-7742
W: waterrower.com
E: sales@waterrower.com
Twitter: @WaterRower
Facebook: https://www.facebook.com/WaterRower/
WaterRower continues to combine stylish design, handcrafted workmanship, our unique WaterFlywheel resistance and ethically sourced materials to create one of the world's finest commercial rowing simulator. Now in our 30th year, our vast assortment of American-Made rowing machines and rowing programming can be found within expansive health clubs, luxury hotels and boutique fitness studios throughout the world.
Xponential Fitness
3185 Pullman Street
Costa Mesa, CA 92626 USA
T: +1 949-346-3000
W: Xponential.com
E: info@xponential.com

Xponential Fitness is the curator of some of the best brands across every vertical in the boutique fitness industry – including Pilates, cycle, stretch and rowing. With additional brands to come and more than 25 years of boutique fitness franchising experience within each brand, we have the resources and the network to leverage across every boutique fitness category. Currently, Xponential Fitness' portfolio of brands includes Club Pilates, the among the nation's largest and fastest growing Reformer-based groups Pilates franchise, CycleBar, a premier indoor cycling franchise, L.A.-based StretchLab, a concept offering one-on-one assisted stretching services and most recently, Row House, a powerful and effective low-impact, high-energy rowing concept, providing an effective and efficient workout, centered around the comradery and drive fostered by the sport of rowing.