5-hour ENERGY
38955 Hills Tech Drive
Farmington Hills, MI 48331 USA
T: +1 248-960-1700
F: +1 248-960-1980
W: 5hourenergy.com
E: brandon@fivehour.com
Twitter: @5hourenergy
Facebook: https://www.facebook.com/5HourEnergyShot/
Have you seen 5-hour ENERGY Protein Shots? Each 6-ounce shot contains 21 grams of whey isolate protein, the energy you need for the rest of your day, and 100 little calories. Come to booth 4205 to find out more about this exciting line extension from the energy shot leader.
ABC Financial
8320 Highway 107
Sherwood, AR 72120
T: +1 505-515-5000
W: abcfinancial.com
E: sales@abcfinancial.com
Twitter: @abcfinancial
Facebook: https://www.facebook.com/abcfinancialservices
Launched in 1981, ABC Financial has revolutionized software and payment processing for the health and fitness industry with our DataTrak software. ABC has become the choice of over 8,000 health clubs throughout the United States, Puerto Rico and Canada.
Airex AG
Industrie Nord 26
Sins, 5643 SWITZERLAND
T: +41 41 789 6811
W: my-airex.com
E: gina.tagliaferri@3acomposites.com
Facebook: http://www. facebook.com/myairex/
Airex AG is one of the top global market leaders for gymnastics mats and balance products, based on 50 years' experience in foam technology. Exhaustively tried and tested materials and proven Swiss quality in the manufacturing process guarantee a long service life for the products, even under heavy use.
Aktiv Solutions
1730 Berkeley Street
Santa Monica, CA 90404 USA
T: +1 310-559-9949
W: aktivsolutions.com
E: info@aktivsolutions.com
Twitter: @aktivsolutions
Facebook: https://www.facebook.com/aktivsolutions/
Aktiv amplifies dynamic training areas for health clubs and specialty studios alike. Our mission is to establish safe, functional, and revenue-generating space while our clients deliver inspirational exercise experiences. We craft energizing and balanced operational solutions to accommodate today's functional training trends.
American Council on Exercise
4851 Paramount Drive
San Diego, CA 92123 USA
T: +1 858-576-6500
W: acefitness.org
E: national.accounts@acefitness.org
Twitter: @acefitness
Facebook: http://www.facebook.com/acefitness
The American Council on Exercise (ACE) is one of the world's largest nonprofit health and fitness certifying organizations, with over 60,000 currently certified fitness professionals. For more information on ACE and its programs, call (800) 825-3636 or visit www.ACEfitness.org
Anytime Fitness
111 Weir Drive
Woodbury, MN 55125 +1 800-704-5004
T: +1 651-438-5099
W: anytimefitness.com
E: info@anytimefitness.com
Twitter: @anytimefitness
Facebook: http://www.facebook.com/anytimefitness/
Anytime Fitness is one of the world's largest and fastest-growing fitness club franchises, serving 3 million members in nearly 30 countries on 5 continents. Recognized as the #1 "Top Global Franchise" by Entrepreneur, Anytime Fitness provides unparalleled support to its franchisees while helping members "Get to a Healthier Place."
ASF Payment Solutions
640 Plaza Drive
Highlands Ranch, CO 80129
T: +1 800-527-6898
F: +1 303-914-2730
W: asfpaymentsolutions.com
E: info@asfpaymentsolutions.com
Twitter: @asfpayments
Facebook: https://www.facebook.com/asfpaymentsolutions
ASF is an industry innovator in full service billing and online management software systems for the fitness industry. By offering flexible payment options, ASF gives clients the opportunity to increase profits and grow their business. Furthermore, by utilizing member engagement services, clients can run their business smoother and with better member retention.
Balanced Body
5909 88th Street
Sacramento, CA 95828 USA
T: +1-916-388-2838
W: pilates.com
E: info@pilates.com
Twitter: @Balanced_Body
Facebook: http://www.facebook.com/BalancedBodyInc
Balanced Body thoroughly believes that mindful movement can change people's lives. We are a leading choice of clubs and fitness centers with an extensive line of equipment, training, programming, accessories, books, and videos that meets the Pilates and mindful movement needs of any fitness professional and their clients.
bootybarre/bbarreless
1942 Huntington Drive
Pasadena, CA 91030 USA
T: +1 626-441-6309
F: +1 626-394-3085
W: bootybarre.com; bbarreless.com
E: info@thebootybarre.com
Twitter: @bootybarre
Facebook: http://www.facebook.com/bootybarre
bootybarre and bbarreless is a fusion of Pilates, Yoga and Dance performed to the beat of the music. High energy movements mixed with controlled active flexibility that is performed at a barre or our NEW adapted version bbarreless, done in the center of the room. bootybarre has trained over 8,000 instructors and is growing globally especially in USA, Europe and Australia.For over 8 years, bootybarre has provided high quality education for instructors who strive to teach sound movement and a proven method.
Daxko / CSI Software
600 University Park Place; Suite 500
Birmingham, AL 35209 USA
T: +1 877-729-4786
W: daxko.com
E: sales@daxko.com
Twitter: @Daxko
Facebook: http://www.facebook.com/daxko
CSI Software is now Daxko. Our industry-leading knowledge in fitness facility software and expertise with club membership management, help drive revenue growth, operational efficiency, and deeper member relationships with over 1,200 organizations nationwide.
Digilock
9 Willowbrook Court
Petaluma, CA 94954 USA
T: +1 707-766-6000
F: +1 707-766-6266
W: digilock.com
E: sales@digilock.com
Twitter: @digilock1981
Facebook: https://www.facebook.com/digilock
Digilock is a global leader in delivering high-performance electronic locks and locker security solutions. Patented technologies and innovation are the key factors contributing to Digilock's success.Our commitment to providing superior customer support and responsiveness to market demands enables Digilock to be recognized as an industry influencer, making Security Simplified.
eCard Transactions
1124 Beaver Lake Boulevard
Plattsmouth, NE 68048 USA
T: +1 800-420-3039
W: ecardtransactions.com
E: craig@ecardtransactions.com
Twitter: @ecardtrans
Facebook: http:// www.facebook.com/ecardtransactions
The eCard Intelligent Advantage gives your Health Club the edge in collections. Focus efforts on core business while eCard works to achieve the highest recovery rate your club has ever seen. Achieve a 98% and above membership retention rate. Talk to us about custom designing a software payment solution for your club.
eGym GmbH
175 Varick Street
New York, NY 10014 USA
T: +49 89921310500
W: egym.com
E: sales@egym.com

eGym takes the unique approach of combining hardware and software on the gym floor to deliver highly efficient workouts that are fun, motivating and safe and that are providing fitness facilities with data-driven member-care. Our core product is our cloud-connected, fully electronic strength training equipment that generates resistance using an electric motor which can adjust the weights dynamically to the athlete's strength and training program. We are complementing this by a cloud solution that connects all data points in the gym, as well as offering a complimentary app for both gym members and trainers.In only a few years of strong growth, eGym became a leading European innovator for digital gym products. In 2016, we raised 45 Mio. USD venture capital from large investors which was the biggest funding in the fitness industry in Europe. Now we are entering the North American Market.
Financo
2420 Sand Hill Road, Suite 201
Menlo Park, CA 94025 USA
T: +1 650-942-8090
W: financo.com
E: abuchalter@financo.com

GoalPost, Pro LLC
32071 Taliesin Way
Bonsall, CA 92003 USA
T: +1 619-354-4900
W: goalpostpro.com
E: sales@goalpostpro.com

The Goal-Setting Platform designed for the fitness industry where: You help your members set and achieve their fitness goals; You reach them daily to encourage and advance their efforts; Your fitness staff can interact and guide their progress; and You profit as your member engagement and retention skyrockets!
Intenza Fitness
9825 Willows Road, NE; Suite 100
Redmond, WA 98052 USA
T: +1 425-558-4768
W: intenzafitness.com
E: cara.bricker@intenzaus.com
Twitter: @intenzafitness
Facebook: http://www.facebook.com/intenzafitness
Intenza Fitness is a line of luxury, eco-friendly, cardio equipment. The brand embodies the company's commitment to continually strive for breakthroughs and create value through innovation, and outstanding customer & service experience to change the landscape of the fitness industry. Intenza is the face of the company's core values, its quality standards, eco-friendliness and care for customers, users. Currently, Intenza is well accepted in over 35 international markets since its launch in 2012.
InTouch Technology
1155 W. Pender Street; #601
Vancouver, British Columbia V6E 2P4 CANADA
T: +1 888-437-8243
W: intouchtechnology.com
E: sales@intouchtechnology.com
Twitter: @intouchfollowup
Facebook: http:// www.facebook.com/intouchfollowup/
InTouch is a leading provider of sales and member management solutions for the health and fitness industry. Best-in-class software, tools and solutions help clubs improve sales effectiveness and efficiency, capture and convert more leads, and drive increased member engagement, usage and retention.
Iron Grip Barbell Company
4012 W. Garry Avenue
Santa Ana, CA 92704 USA
T: +1 714-850-6900
F: +1 714-850-6910
W: irongrip.com
E: info@irongrip.com
Twitter: @Iron_Grip
Facebook: https://www.facebook.com/irongripbarbellcompany/
Iron Grip Barbell Company is one of the world's largest provider of commercial free weight equipment, and a manufacturer with a complete line of exclusively American-made dumbbells, barbells, weight plates, and Olympic bars. Iron Grip's innovative and heavy-duty equipment is chosen by premier fitness providers in over 95 countries.
Jonas Fitness, Inc.
16969 North Texas Avenue
Webster, TX 77598 USA
T: +1 832-864-1105
W: jonasfitness.com
E: info@jonasfitness.com
Twitter: @jonasfitnessinc
Facebook: https://www.facebook.com/JonasFitness
Jonas Fitness makes managing your health club a breeze by providing you with all of the right tools to attract new members, boost retention and increase collectibility. Our integrated software and payments platform is easy to use allowing you to quickly check in a member, process payments, manage your staff and promote your business on any device at any time.
JumpSport, Inc.
1680 Dell Avenue
Campbell, CA 95008 USA
T: +1 408-213-2551
W: jumpsport.com/fitness
E: fitness@jumpsport.com
Twitter: @FitTrampoline
Facebook: http:// www.facebook.com/FitnessTrampoline
Since 1997, JumpSport has offered industry-leading innovation, quality, customer support, programming/education, and fun! JumpSport Fitness Trampolines combine club-proven bungee performance with no-tip safety, & low-maintenance. Stackable – saves space. Efficient, low-impact results for all ages. Amazing versatility for PT, small group, group exercise, and more. In-club master training / certification available.
Listen360
11605 Haynes Bridge Road; Suite 150
Alpharetta, GA 30009 USA
T: +1 678-352-3000
W: listen360.com
E: sales@listen360.com
Twitter: @Listen360inc
Facebook: https://www.facebook.com/Listen360/
Listen360 is a powerful, NPS-based customer engagement platform for companies that understand customer feedback is key to creating loyalty, making smart decisions and growing their business. Listen360 enables businesses to engage customers, take necessary action to improve deficiencies, and transform delighted customers into brand advocates via social media.
Master Lock Company
137 West Forest Hill Avenue
Oak Creek, WI 53154 USA
T: +1-800-308-9244
W: masterlock.com
Facebook: http://www.facebook.com/MasterLockSecuritySafety/
The Master Lock Company provides peace of mind and protection where people live, work and play. Our Locker Lock category includes a growing portfolio of multi-user, portable, built-in and ADA-compliant locks that deliver best-in-class value, ease of use, durability, reliability, quality and service for clients and employees.
Matrix Fitness
1600 Landmark Drive
Cottage Grove, WI 53527 USA
T: +1 866-693-4863
F: +1 608-839-8687
W: matrixfitness.com
E: info@matrixfitness.com
Twitter: @matrixfitnessus
Facebook: http://www.facebook.com/matrixfitnessusa
When your fitness facility chooses Matrix, you're getting more than premium exercise equipment — you're getting an ongoing relationship geared for success. We'll partner with you to provide forward-thinking solutions and cutting-edge products for your grand opening and every day after.
Merrithew
2200 Yonge Street; Suite 500
Toronto, Ontario M4S 2C6 CANADA
T: +1 416-482-2742
W: merrithew.com
E: equipment@merrithew.com
Twitter: @stott_pilates
Facebook: https://www.facebook.com/stottpilates
Merrithew– Leaders in Mindful Movement – is a global leader in mind-body education and equipment, motivating people of all ages and life stages to lead healthier lives. Merithew's branded programs include its premier Pilates brand, STOTT PILATES, ZEN∙GA, Total Barre, CORE Athletic Conditioning & Performance Training and Halo Training.
MINDBODY
4051 Broad Street; Suite 220
San Luis Obispo, CA 93401 USA
T: +1 877-755-4279
W: mindbodyonline.com
E: sales@mindbodyonline.com
Twitter: @mindbodyonline
Facebook: www.facebook.com/mindbodyonline
MINDBODY fitness software is designed for whatever your day brings. With online scheduling, automated payments, customizable marketing tools and over 90 reports, MINDBODY gives you everything you need, all in one place.
Motionsoft Inc.
1451 Rockville Park, Suite 500
Rockville, MD 20852 USA
T: +1 800-829-4321
W: motionsoft.net
E: sales@motionsoft.net
Twitter: @motionsoft
Facebook: https://www.facebook.com/motionsoft
Motionsoft is a leader in software and solutions for consumer-based businesses, including gyms and fitness clubs, corporate fitness facilities and, hospital and universities. Motionsoft's comprehensive software solutions are used by more than 2,500 innovative businesses that require technology-driven member, facility and payment processing. Motionsoft's software suite includes MoSo, an enterprise software solution designed for large fitness operators and MoSoClub, a club management software solution for small and mid-sized businesses. Our integrated gateway for payment processing, MoSoPay, processes $2.5 billion annually through our software offerings while supporting over 5 million gym memberships in the U.S. and Canada. Motionsoft Full Service is one of the fitness industry's most powerful member services and accounts receivable solution that helps clubs keep their past due members active while getting member accounts current. Motionsoft is also the host of the annual Motionsoft Technology Summit.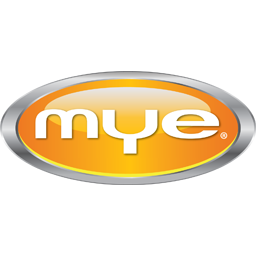 MYE Fitness Entertainment
28460 Westinghouse Place
Valencia, CA 91355 USA
T: +1 661-964-0217
F: +1 661-977-9487
W: MyeFitness.com
E: sales@myeinc.com
Twitter: @MyClubTV
Facebook: https://www.facebook.com/myeentertainment/#_=_
MYE is the industry's largest and most trusted global provider of fitness entertainment products and related technology including wireless TV audio receivers and transmitters, the AppAudio smartphone audio system, Wireless CableSAT Channel Changer and MYE Smart Digital Signage. Advanced product design makes MYE technology the choice of leading cardio equipment manufacturers.
MYZONE
180 North Wabash; Suite 625
Chicago, IL 60601 USA
T: +1 312-870-4800
W: myzone.org
E: headoffice@myzone.org
Twitter: @myzonemoves
Facebook: https://www.facebook.com/myzonemoves
MYZONE is a wearable technology platform designed to increase the lifetime value of your member. MYZONE uses live in-club heart rate tracking, smartphone based gamification, and a dedicated social media platform to track, incentivize and keep your members accountable to the effort they apply.
Netpulse
50 Osgood Place; Suite 400
San Francisco, CA 94133 USA
T: +1 415-871-2692
W: netpulse.com
E: sales@netpulse.com
Twitter: @netpulse
Facebook: http://www.facebook.com/netpulse
Netpulse is a leading provider of mobile apps for health clubs. With thousands of customers globally, Netpulse provides one of the fitness industry's most robust mobile platforms for engaging members. The platform connects the most popular wearables, tracking apps and club technology into one seamless, personalized mobile experience. Learn more at www.netpulse.com.
NuStep, Inc.
5111 Venture Drive; Suite 1
Ann Arbor, MI 48108 USA
T: +1 800-322-2209
F: +1 734-769-8180
W: nustep.com
E: sales@nustep.com
Twitter: @nustep_Inc
Facebook: www.https://www.facebook.com/nustepinc/
THE NUSTEP–ONE OF THE WORLD'S FIRST RECUMBENT CROSS TRAINER–can be a significant revenue-generator for your club. It's an essential part of countless rehabilitation programs and among the number one choice of many therapists, whose referrals can help boost club membership. Take That Step to add a cross trainer to your center.
OJMAR US
76 Veterans Drive; Suite 610
Holland, MI 49423 USA
T: +1 616-392-3006
W: ojmar.com
E: lockerlocks@ojmar.com
Twitter: @OJMAR_Leisure

OJMAR has a long history of high quality manufacturing and innovation. Our range of locks has become the standard for many countries all over the world. Whatever the requirements are, Ojmar has the perfect lock – from mechanical to keypad and RFID solutions – to fit any spec or budget and can be used on all types of lockers.At IHRSA 2017 OJMAR will be introducing NEXO NLX1 the first Real-Time wireless system for lockers in the market.
Parisi Speed School
516 Commerce Street
Franklin Lakes, NJ 07417 USA
T: +1 201-847-1939
W: parisischool.com
E: info@parisischool.com
Twitter: @parisispeed
Facebook: https://www.facebook.com/ParisiSchool/
For 25 years, Parisi has strived to be an industry leader in performance enhancement and deliver a positive training experience that improves speed of movement and strength in character regardless of ability or economic status. Since 1992, Parisi has grown to over 95 locations in 30 states, training more than 600,000 individuals.
PFP media
1029 International Lane
Madison, WI 53704 USA
T: +1 608-442-5063
W: fit-pro.com
E: susan@rbpub.com
Twitter: @PFPmedia
Facebook: http://www.facebook.com/PFPmedia
Since 1999 PFP media has been reaching thousands of fitness professionals including club, studio, franchise and wellness center owners, club managers, fitness directors, personal trainers, athletic trainers and group instructors. PFP media gives all fitness professionals the tools they need to succeed, and covers all aspects of the industry, including: improving and expanding business, new exercises and tips for training better, and the latest trends that trainers, directors and owners need to know to stay competitive.
Polar
1111 Marcus Avenue
Lake Success, NY 11042 USA
T: +1 800-290-6330
F: +1 516-364-5454
W: polar.com
E: healthclub.division@polar.com
Twitter: @PolarGlobal
Facebook: http://www.facebook.com/PolarGlobal
Polar is a leading pioneer in heart rate monitoring, activity trackers and training computers. With nearly 40 years of experience and a proud heritage in innovative physiological and sports medical research, we cater to all levels of fitness by offering a comprehensive product range including cycling computers, wearable sports devices and activity trackers, training apps and online services. Our award-winning training computers are one of the leading choices among consumers worldwide, being sold through over 35,000 retailers globally. Headquartered near Oulu, Finland, Polar is a privately held company that operates in more than 80 countries including our U.S. headquarters in Lake Success, NY.
Power Plate
401 Huehl Road
Northbrook, IL 60062 USA
T: +1 877-877-5283
W: powerplate.com
Twitter: @PowerPlateUSA
Facebook: https://www.facebook.com/PowerPlateUSA/
Power Plate is a vibrating platform that helps you prepare faster, perform better, and recover quicker. It makes you feel better by stimulating natural reflexes, increasing muscle activation, and improving circulation. Power Plate enhances any movement, simple or complex, typically performed on the ground.
Power Systems
5700 Casey Drive
Knoxville, TN 37909 USA
T: +1 800-321-6975
W: powersystems.com
E: sales@powersystems.com
Twitter: @powersystemsinc
Facebook: http://www.facebook.com/powersystemsinc/
Power Systems is a leading provider for fitness accessories. Our mission is to advance health, fitness, and performance by being a resource to our customers. As our company evolves with the industry, we are in pursuit to reach our fullest potential of empowering you with the tools you need to use fitness as a means to influence the world. By creating new partnerships, updating your favorite products, and providing educational programs, we continue to become a complete solution for you.
Precor Incorporated
20031 142nd Avenue; P.O.Box 7202
Woodinville, WA 98072 USA
T: +1 800-786-8404
W: precor.com/en-us
E: marketing@precor.com
Twitter: @Precor
Facebook: https://www.facebook.com/PrecorIncorporated/
Precor develops and manufactures premium fitness equipment, software, and service solutions that help fitness facility operators grow their business and create a personalized fitness experience for their customers. Precor has been a pioneer in the fitness industry for more than three decades and has introduced the world to industry-changing products including the Elliptical Fitness Crosstrainer (EFX) with Converging CrossRamp and Active Status Light, Adaptive Motion Trainer (AMT) with Open Stride, Queenax functional fitness, and Spinning indoor cycling.
RealRyder International LLC
3200 Airport Avenue; Suite 21
Santa Monica, CA 90405 USA
T: + 1-310-390-1803
F: +1 310-881-1268
W: realryder.com
E: info@realryder.com
Twitter: @realryder
Facebook: http://www.facebook.com/RealRyderIndoorCycle
The RealRyder Indoor Cycle is like no other stationary bike on the planet—offering a functional and fun workout that engages the core, challenges dynamic balance and coordination, and increases endurance and total-body strength. Now thriving in 50 countries, RealRyder bikes are helping Indoor Cycling enthusiasts achieve a higher level of fitness by providing a whole new range of movements to train through. And, Outdoor Cyclists are attracted to the "unstationary" terrain that captures the sense of freedom they enjoy on the real road.
SportsArt
8217 44th Avenue W
Mukilteo, WA 98275 USA
T: +1-800-709-1400
W: gosportsart.com
E: info@gosportsart.com
Twitter: @gosportsart
Facebook: https://www.facebook.com/GoSportsArt/
SportsArt is a fitness industry leader in providing superior equipment that helps people find their best selves. As the pioneer of green fitness solutions, we harness human energy to make the planet more sustainable – one workout at a time.
Suples Ltd..
8534 West Elisa Street
Boise, Idaho 83709 USA
T: +1 208-362-4248
F: +1 208-362-1368
W: suples.com
E: sales@suples.com
Twitter: @SuplesLtd
Facebook: www.https://www.facebook.com/SuplesTrainingSystems/?fref=ts
Originally created for Olympic caliber athletes, Suples Training Systems, has been proven to get you results whether are an athlete, a coach, or a fitness enthusiast. Train to Win!
Technogym SPA
700 US Highway 46 East
Fairfield, NJ 07004 USA
T: +1 206-623-1898
W: technogym.com
E: info@technogymusa.com
Twitter: @technogym
Facebook: https://www.facebook.com/technogym/
Founded in 1983, Technogym is a world leading international supplier of technology and design driven products and services in the Wellness and Fitness industry. Technogym provides a complete range of cardio, strength and functional equipment alongside a digital cloud based platform allowing consumers to connect with their personal wellness experience anywhere, both on the equipment and via mobile when outdoors. With over 2,000 employees and 14 branches in Europe, USA, Asia, Middle East, Australia and South America, Technogym exports 90% of its production to over 100 countries. More than 65,000 Wellness centers and 200,000 private homes in the world are equipped with Technogym. Technogym was the official supplier for the last six editions of the Olympic Games: Sydney 2000, Athens 2004, Turin 2006, Beijing 2008, London 2012 and Rio 2016.
Total Gym
7755 Arjons Drive
San Diego, CA 92126 USA
T: +1 858-764-0034
W: totalgym.com
E: commercialfitness@totalgym.com

Total Gym continues to lead the industry with functional training products on an adjustable incline. This year, Total Gym reveals a RE-IMAGINED Elevate Circuit; a unique line of single station units designed for all fitness levels.Total Gym is changing Group Rowing and offers GRAVITY, a turnkey solution for member retention.
TRUE Fitness
865 Hoff Road
O'Fallon, MO 63366 USA
T: +1 800 426 6570
W: truefitness.com
E: info@truefitness.com
Twitter: @TRUEfitnesstech
Facebook: https://www.facebook.com/truefitnesstechnology
TRUE Fitness Technology was founded upon the philosophies of owner and CEO, Frank Trulaske. Frank inspires his team to provide dependable, yet innovative fitness solutions for 34 years and counting – a principle that extends to both TRUE's versatile cardio and strength equipment and unbeatable warranties.
TRX Training
1660 Pacific Avenue
San Francisco, CA 94109 USA
T: +1 415-983-3247
F: +1 415-345-1238
W: trxtraining.com
E: ccook@trxtraining.com
Twitter: @TRXtraining
Facebook: https://www.facebook.com/trxtraining/?fref=ts
TRX, creators of Suspension Training and one of the leaders in functional fitness, uses tools like the TRX Suspension Trainer and other Functional Training Tools (like Kettlebells, Med Balls, Slam Balls and Conditioning Ropes) to leverage body weight in order to build strength, lose weight, and increase flexibility. TRX offers an array of gear, trainer education courses, commercial business solution packages, and programming.
Tuffstuff Fitness International
13971 Norton Avenue
Chino, CA 91710 USA
T: +1 909-629-1600
F: +1 909-629-4967
W: tuffstuffitness.com
E: info@tuffstuff.net
Facebook: https://www.facebook.com/Tuffstuff-Fitness-International-131329416905768/?ref=bookmarks
Since its introduction in 1971,TuffStuff Fitness International (TFI) has always focused on the design, development and manufacturing of resistance-based fitness equipment. Whether supplying commercial grade strength equipment to schools, colleges and health clubs, or producing the world's most dependable home gyms, TFI uses only the highest quality materials throughout our product line.
Twin Oaks Software
1463 Berlin Turnpike
Berlin, CT 06037 USA
T: +1 866-278-6750
W: healthclubsoftware.com
E: info@tosd.com

The cofounders started this business "with a mission to create the service they couldn't find when they were operators".
In 1991, they set out to provide three simple things: 1) reliable service, 2) reliable products, and 3) and, a reliable dues line. It's a commitment that still guides the company today. Perhaps that's why Twin Oaks boasts an industry-leading 98% retention rate.
We've lived through the rewards and challenges of running a facility and with that in mind, developed a software and services from a unique perspective – yours. We hire quality professionals and provide them with an enjoyable work environment. That commitment provides continuity of service to our clients.
The software & services are simple yet sophisticated. They include all the basics, plus a lot of features other programs simply don't have. One flat monthly fee, thus you know exactly what the cost is. It's based on the number of EFT transactions. This incentivizes us to help maintain a consistent and ever-growing dues line. No percentages or hidden costs.
We strive to be smart cost provider and allow clients to save money by making administrative tasks easier and a lot less time consuming.
VFP
2912 West Pafford Street
Fort Worth, TX 76110 USA
T: +1 877-837-1212
W: vfp.us
Twitter: @daronallen
Facebook: http:// www.facebook.com/visualfitnessplanner/
VFP is an industry leader in health club sales systems. Our passion is creating customizable sales presentation tools – helping clubs reproduce the perfect sales play every time.This passion led us to embark on a 12-month exhaustive research project spanning more than 100 clubs and 250,000 members to gain a deeper understanding of member spending. The data revealed that using a well scripted, highly interactive visual presentation increases member spending by 230%. Armed with the results of the study, our 15 years of experience and our relationships with 1500+ clubs, we launched a complete rebuild of our technology leading to the creation of a comprehensive lead and member engagement system. Come discover the power of VFPnext.
ZIVA
1685 Woodland Avenue
Columbus, OH 43219 USA
T: +1 614-379-3388
W: zivalife.com
E: tduffy@zivausa.net

ZIVA one of the the world's fastest growing free weights company. ZIVA sells a unique range of weights, studio equipment and functional training accessories in more than 70 countries worldwide.
Zumba Fitness LLC
800 Silks Run Road; Suite 2310
Hallandale, FL 33009 USA
T: +1 954-526-7979
F: +1 954-925-3505
E: info@zumba.com
Twitter: @zumba
Facebook: http://www.facebook.com/zumba
Zumba is one of, if not the largest, branded fitness company in the world with 15 million weekly participants, 200,000 locations, 1and 86 countries. Zumba blends world rhythms for an effective, total-body workout that feels more like a party than exercise. In 2016, Zumba launched its first non-dance, HIIT-based workout – STRONG by Zumba, based on Synced Music Motivation.