The IHRSA Institute would not be possible without the generous support of a number of IHRSA's Associate Members. We gratefully acknowledge their participation and commitment to enhancing our programming efforts.
ABC Financial
8320 Highway 107
Sherwood, AR 72120
T: +1 505-515-5000
W: abcfinancial.com
E: sales@abcfinancial.com
Twitter: @abcfinancial
Facebook: https://www.facebook.com/abcfinancialservices
Launched in 1981, ABC Financial has revolutionized software and payment processing for the health and fitness industry with our DataTrak software. ABC has become the choice of over 8,000 health clubs throughout the United States, Puerto Rico and Canada.
ACEfitness
4851 Paramount Drive
San Diego, CA 92123 USA
T: +1 888-519-9847
W: acefitness.org
E: national.accounts@acefitness.org
Twitter: @ACEfitnessCompany
Facebook: http://www.facebook.com/acefitness
The American Council on Exercise (ACE) is one of the world's largest nonprofit health and fitness certifying organizations, with over 60,000 currently certified fitness professionals. For more information on ACE and its programs, call (800) 825-3636 or visit www.ACEfitness.org
Core Health & Fitness
4400 NE 77th Avenue, Suite 300
Vancouver, WA 98662 USA
T: 800-228-6635
W: corehealthandfitness.com
E: sales@corehandf.com
When you set out to build something, the finished product is only as strong as its foundation. So when Core Health & Fitness brought together fitness brands from all corners of the industry, we settled for nothing but the best. StarTrac. StairMaster. Nautilus. Schwinn. Four iconic brands that pioneered entire categories, and whose machines are still the ones members ask for by name. Today, we're committed to continuing the tradition that started decades ago – and that's greatness you can feel good about building on.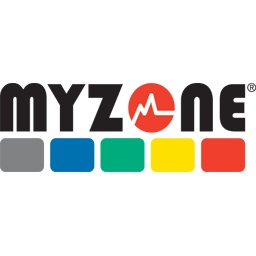 MYZONE
180 North Wabash; Suite 625
Chicago, IL 60601 USA
T: +1 312-870-4800
W: myzone.org
E: headoffice@myzone.org
Twitter: @myzonemoves
Facebook: https://www.facebook.com/myzonemoves
MYZONE is a wearable technology platform designed to increase the lifetime value of your member. MYZONE uses live in-club heart rate tracking, smartphone based gamification, and a dedicated social media platform to track, incentivize and keep your members accountable to the effort they apply.
Power Systems
5700 Casey Drive
Knoxville, TN 37909 USA
T: 800-321-6975
W: powersystems.com
E: sales@powersystems.com
Twitter: @powersystemsinc
Facebook: http://www.facebook.com/powersystemsinc/
Power Systems is a leading provider for fitness accessories. Our mission is to advance health, fitness, and performance by being a resource to our customers. As our company evolves with the industry, we are in pursuit to reach our fullest potential of empowering you with the tools you need to use fitness as a means to influence the world. By creating new partnerships, updating your favorite products, and providing educational programs, we continue to become a complete solution for you.